Wintertime is peak citrus season, which means—if you're citrus-obsessed like we are—you'll have a bounty of fresh citrus at your disposal all winter long. But, what to do with those leftover citrus halves after you've made your favorite citrusy recipe or cocktail?
Our preferred way to repurpose those pesky peels is to turn them into DIY biodegradable citrus candles. Lemons, limes, grapefruit, oranges. Whatever citrus you've got on hand will do. These candles are the perfect complement to our citrus-forward Sauvignon Blanc or Chardonnay. Here's how to create your own candles at home: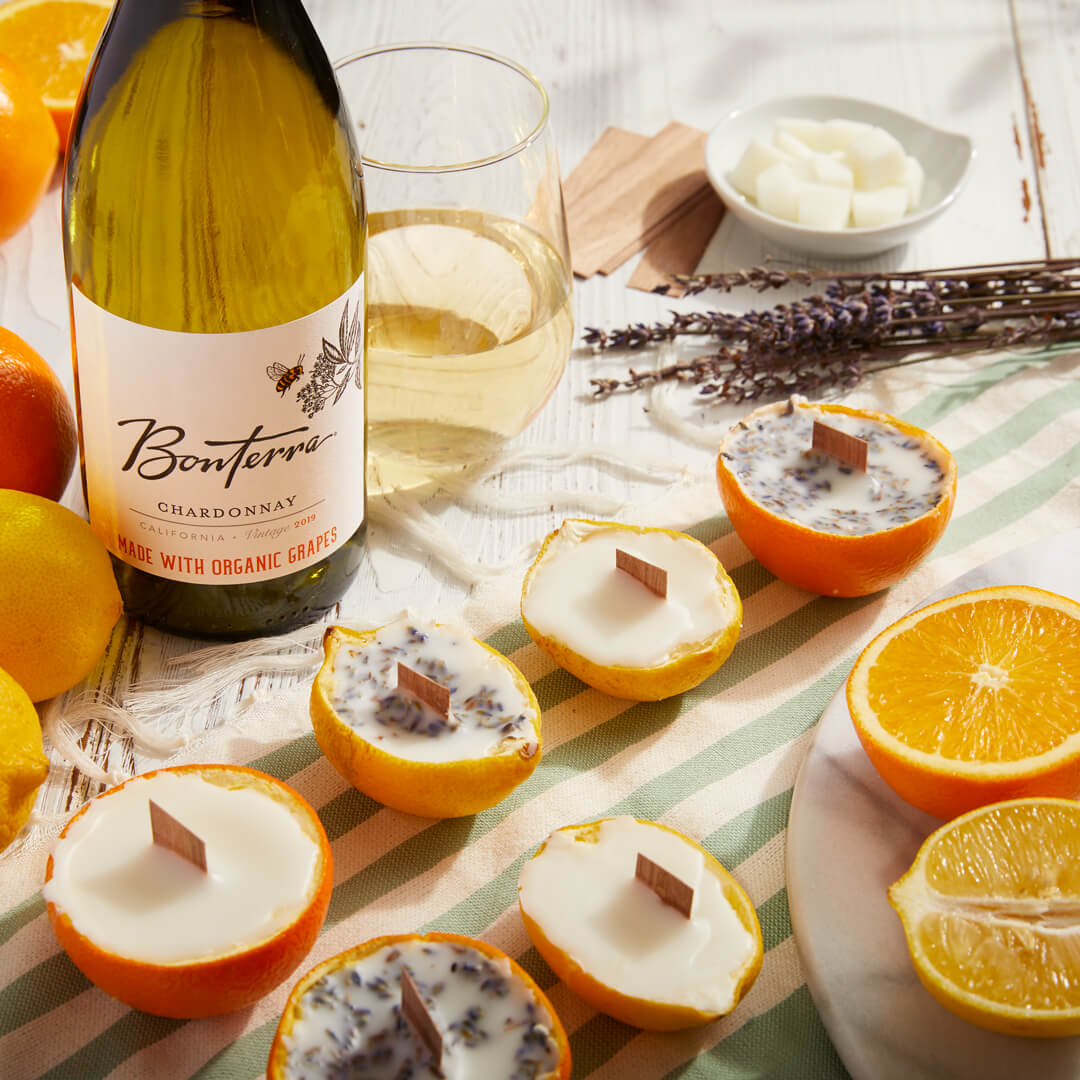 Biodegradable Citrus Candles
Supplies:
Citrus halves
Natural candle wicks (organic cotton, wooden, etc.)
Natural or eco-friendly candle wax (soy, beeswax, etc.)
Essential oils (optional)
Instructions:
Hollow out each of the citrus halves with a spoon so no pith remains.
Melt candle wax according to instructions. If using essential oil(s) to add a scent to your wax, incorporate a few drops into your melted wax.
Place a candle wick in the center of each citrus half.
Ensure the wick stays in place as you fill each citrus half with melted wax.
Let the melted wax set.
Gift your finished candles to someone special or light and enjoy!