Summer weather is great, but summer snacks, drinks, and treats are the real reason we look forward to warmer temperatures all year long. And, what says "it's summertime" better than juicy watermelon and refreshing Bonterra Rosé?
Capturing all of our favorite summer flavors in one frozen drink, we're celebrating the season and cooling off with delicious Boba Watermelon Slushies. The ultimate blend of sweet watermelon and the subtle strawberry notes of Bonterra Rosé, this frozen delight is studded with boba, perfectly chewy Taiwanese tapioca pearls.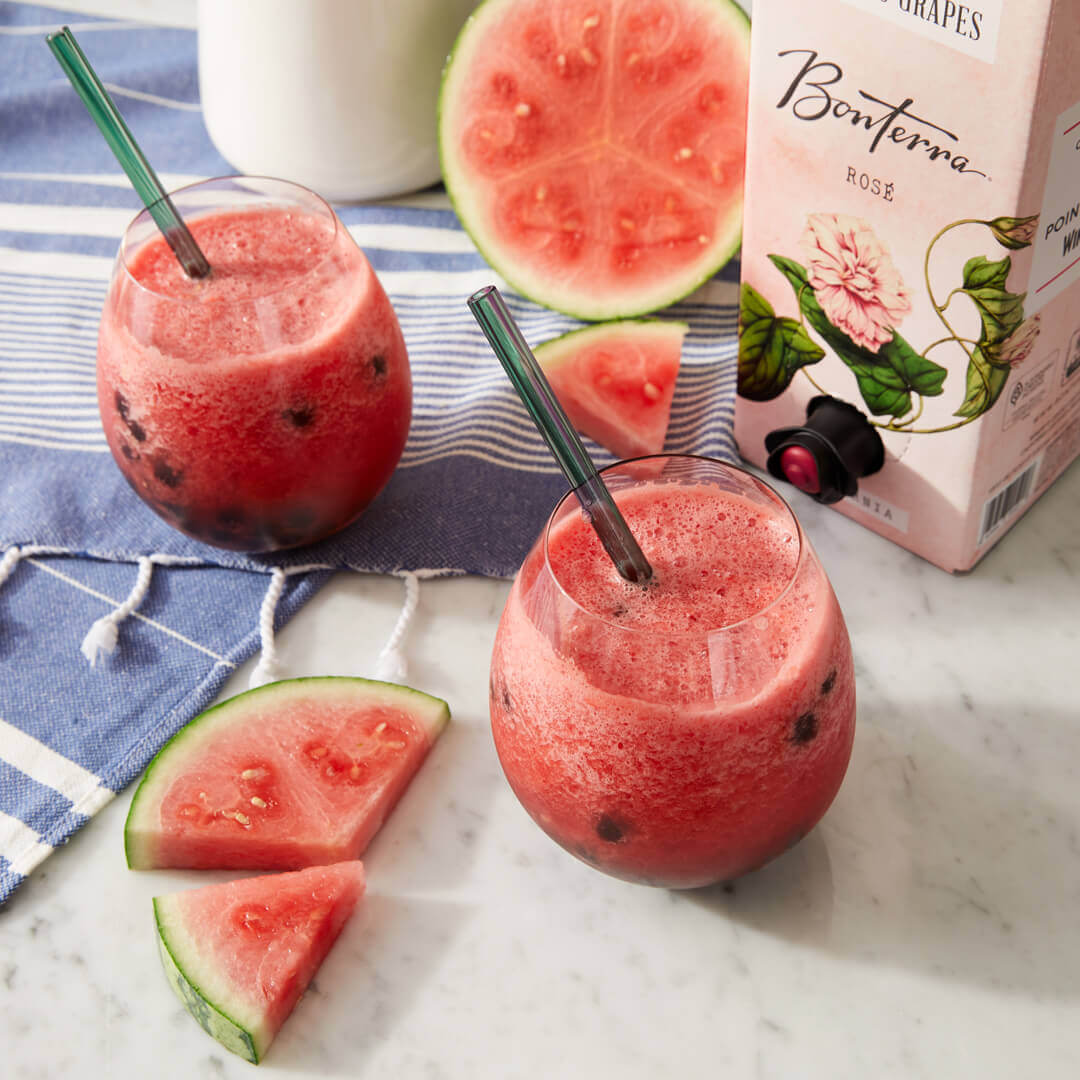 Boba Watermelon Slushies
Ingredients
1 cup dried boba (tapioca pearls)
2 teaspoons honey for boba
1 tablespoon honey for blended mixture
4 cups fresh seedless watermelon, cubed
6 cups ice
1 bottle Bonterra Rosé
Instructions
In a saucepan, bring 8 cups of water to a boil. Add boba (tapioca pearls) to the water and boil until they float. Reduce heat to medium and let them cook for 20 minutes, stirring occasionally. Remove from heat, cover, and let sit 20 minutes.
Drain then rinse boba in cold water 2-3 times.
Mix the boba with honey and let sit for 5 minutes.
Divide the pearls into 5 glasses.
In a blender, blend half the watermelon, honey, and Bonterra Rosé until smooth. Add half the ice and blend until slushy. Pour mixture into glasses and repeat process with the remaining half of the ingredients. (Note: if blended mixture is too watery, blend with additional ice.)
Serve immediately and enjoy!