Recently, we were thrilled to learn that our Bonterra Rosé 2021 was chosen by the editorial team at Martha Stewart to be featured in their article "The Best Organic Wines to Drink for Every Occasion, From Summer Sipping to Special Events."
Of course, we love the crisp, beautifully dry summer flavors of our Rosé – but we are willing to admit that we are biased. That's why it is always an honor to hear that others are enjoying this wine as much as we are.
From Martha Stewart:
"Stop what you're doing and stock up on this juicy rosé from Bonterra in Mendocino, CA. It's everything you want from a summer wine: flavors of berry, peach, and watermelon with a crisp, refreshing finish. It's even available in cans, to accompany you on all your outdoor summer adventures, from beach days to poolside lounging, to camping and picnics."
Click here to pick up a few bottles today. If you are a fan of pink, refreshing and festive wines, we also encourage you to try our Bonterra Bubbles Rosé Can.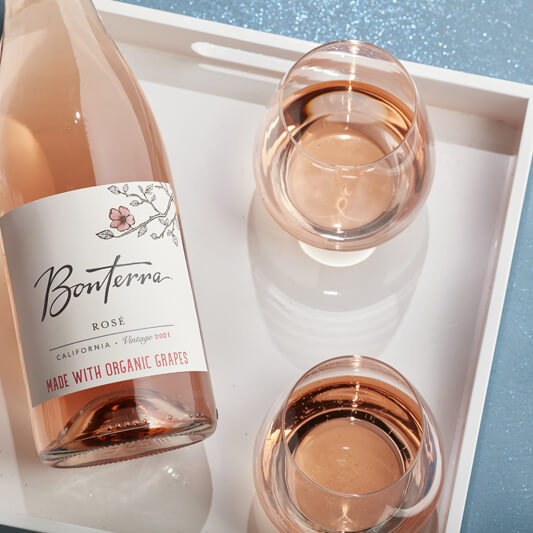 Thanks to the team at Martha Stewart for including us among good company! To read the entire article, click below!