With this collaborative Bonterra & Prairie Organic recipe, you don't have to compromise your ideals for purity when it comes to wine—or the planet. A partnership and recipe grounded in uncompromising standards for quality and purity you can trust. What's more, Bonterra's regenerative farming and responsible practices bring you cleaner air, purer water and positive climate impact with every glass raised. While Prairie Farm Crafted Organic Spirits is 100% USDA certified organic yellow corn that's non-GMO and grown on family farms without the use of harmful chemicals. A recipe we are proud to share and for you to enjoy.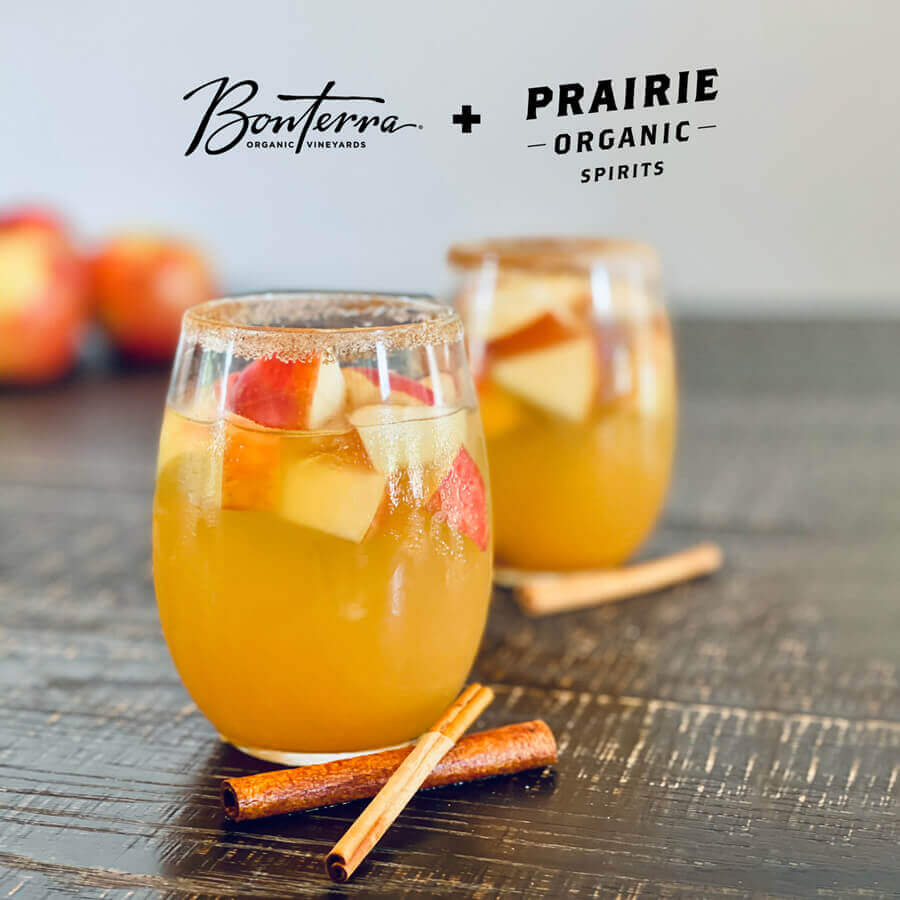 Bonterra x Prairie Vodka
Ingredients
1 (750ml) Bottle of Bonterra Chardonnay
1 cup of Prairie Organic Vodka
6 cups of Apple Cider
2 Apples sliced
A splash of ginger ale
Instructions
Simply mix the first four ingredients in a large pitcher, pour over ice in individual glasses and top with a splash of ginger ale. Cheers!