Custom components add an elegant touch to any dessert pairing. That's why we're leaving our mark (in chocolate). Follow these steps for an easy way to dress up your desserts with custom chocolate stamps and leave your dinner companions with a lasting impression.
Plus, chocolate and wine might have more in common than you think. As in winemaking, terroir and craft create chocolate with distinct qualities and flavor profiles. Pour a glass of Bonterra wine made with organically farmed grapes and get your confection on!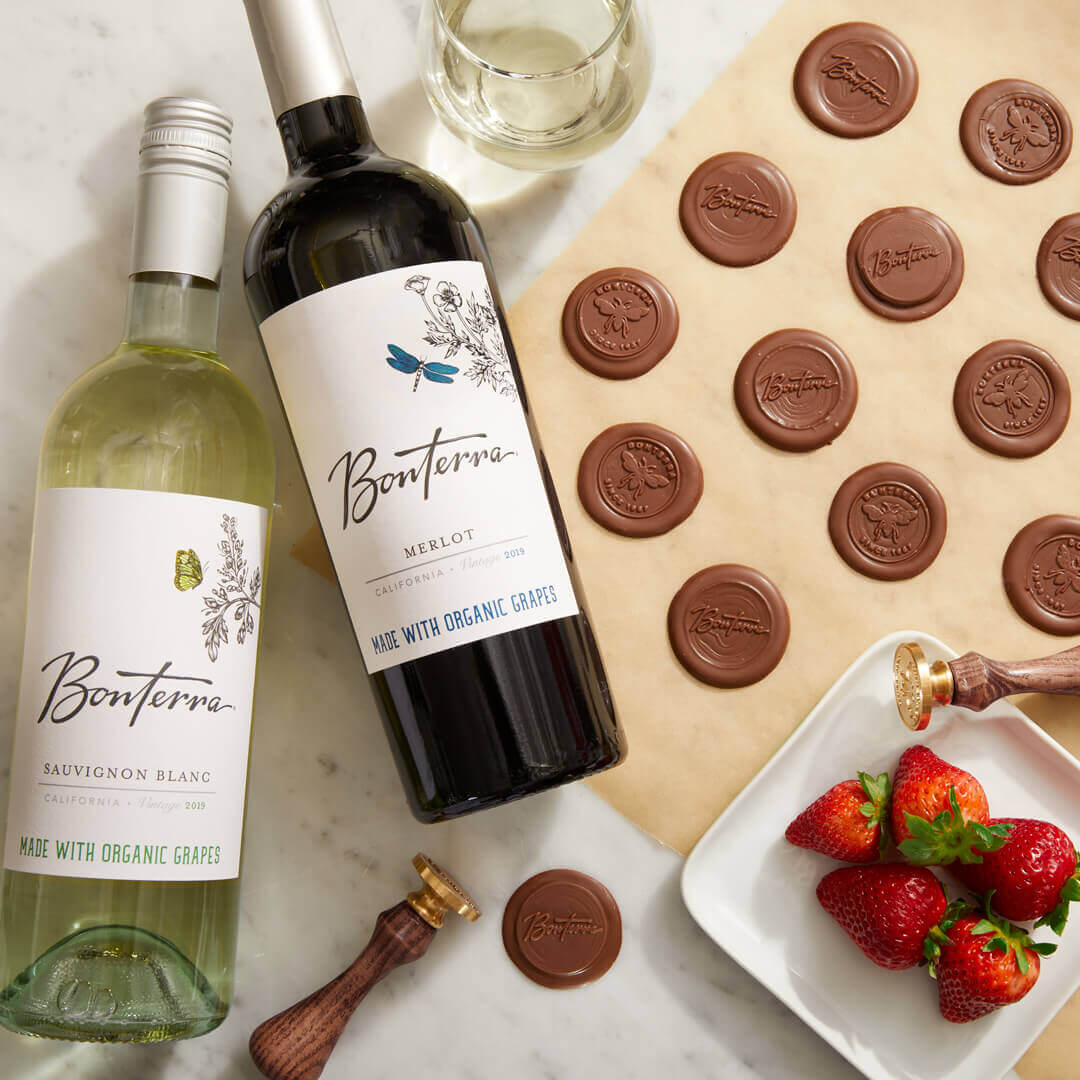 Chocolate Stamps
Supplies
Seal or stamp
Chocolate
Parchment paper
Bowl of ice water
Double boiler or microwave
Instructions
Melt chocolate in a double boiler over the stove or via the microwave. Let cool slightly.
Chill your seal or stamp in the bowl of ice water.
Onto the parchment paper, carefully spoon a circle of chocolate.
Then, after wiping off the seal, gently press the seal into the center of the chocolate circle and hold for a few second before removing.
Chill the seal and repeat this process for the remainder of the chocolate, reheating or melting the chocolate if it becomes too cool to spoon onto the parchment paper.