Votive candles are an easy and elegant way to upgrade any table setting. So, this Easter, we're taking our candle game to the next level with DIY Easter egg votives.
Made from real eggshells, these candles are less wasteful than traditional votives, not to mention cute and on theme for Easter celebrations. To dress up your Easter table, try your hand at making these easy votives and don't forget your wine pairings. Bonterra Merlot and The Roost Chardonnay are delicious and food-friendly wines that will make your Easter a memorable one.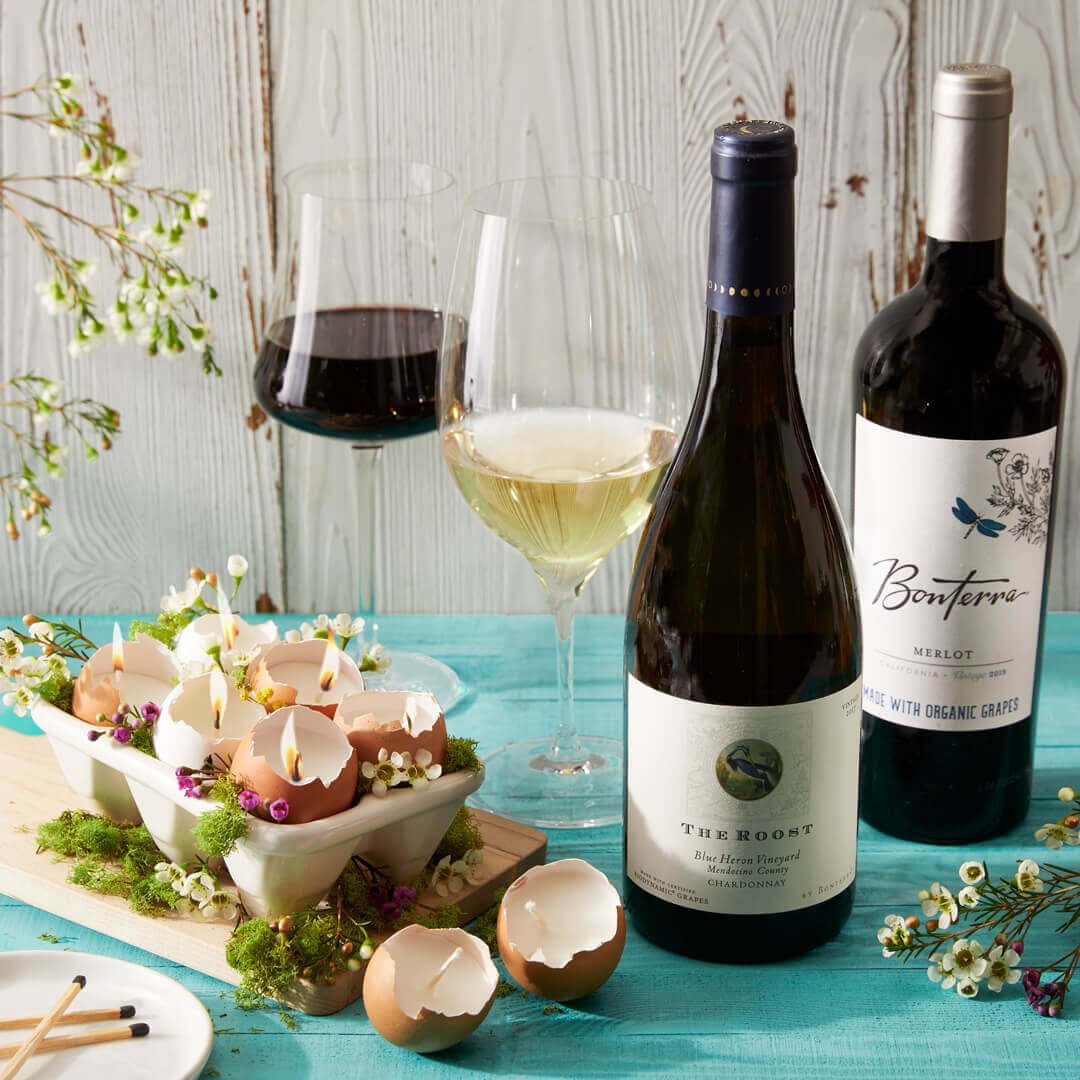 DIY Easter Egg Candles
Materials:
Eggs
Egg carton
Natural candle wicks
Non-toxic, eco-friendly, or natural candle wax (eg. soy or beeswax)
Instructions:
Gently crack or cut the top portion of each egg and remove enough eggshell to allow for wax to be poured in. Reserve egg whites and egg yolks for an Easter dessert or breakfast recipe.
Rinse the eggs and dry thoroughly. Ensure that no membrane remains.
Once dry, insert wicks into empty eggshells. Use an egg carton to help keep the eggs upright.
Then, fill each egg with melted wax and let cool.