Spring has sprung, which means it's time to get your garden in tip-top shape. Whether you're working with big raised beds, a small herb garden, or even a windowsill planter, DIY painted pebble garden markers are an easy and eco-friendly way to upgrade your green space.
Plus, a cool can of refreshing Bonterra Sauvignon Blanc or Rosé made with organically farmed grapes makes for the ultimate gardening buddy. Simply round up a few supplies and crack a chilled can to get your garden prepped and ready for the spring growing season!
Here's how you can make your own painted pebble garden markers at home.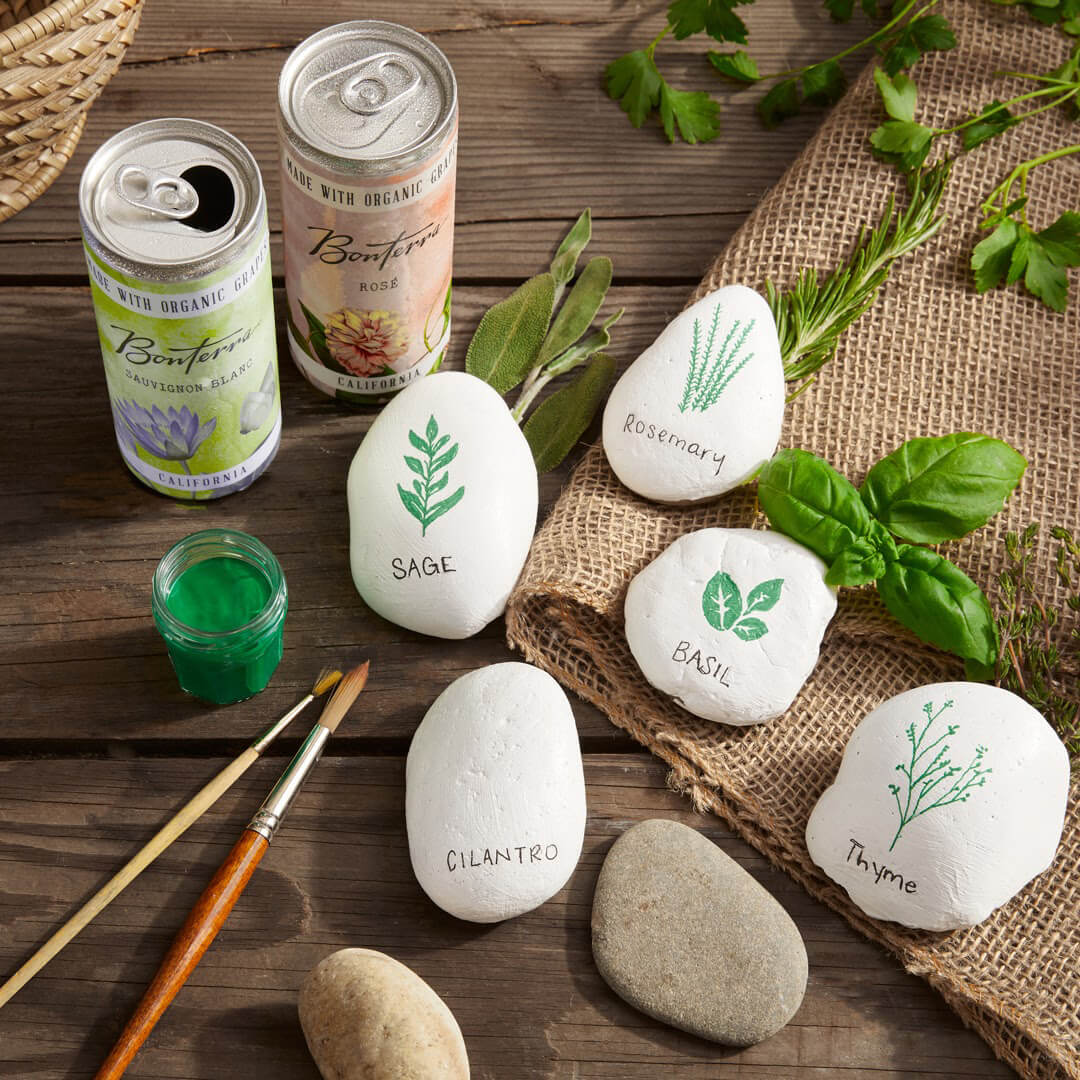 DIY Garden Markers
Materials:
Non-toxic paint
Paintbrushes
Smooth, relatively flat pebble
Newspaper or other material to protect your workspace from paint
Instructions:
Cover your work space with newspaper.
Ensure that your pebbles are dry as well as dust- and grit-free before painting each with a base coat of your preferred color and let dry. If needed, repeat by adding additional coats of paint until your desired base color is achieved.
Using a contrasting color, paint the names of your chosen vegetables, herbs, or flowers onto the pebbles and let dry.
Optional: Take your markers to the next level and decorate each pebble with an image of its corresponding vegetable, herb, or flower.