Adhering to organic and Biodynamic® winemaking practices, we thrive at the intersection of nature and industry. Our three certified Biodynamic® ranches, governed by the planet's natural cycles and systems, embody a holistic view of agriculture. In short, we're dedicated to facilitating and supporting interconnectivity between earth, plant, animal, and human, as well as the moon and planets.
So, what does it all mean?  Well, it's all about energy, the exchange of energy, and our endeavor to produce the highest quality grapes, while respecting and nourishing the environment.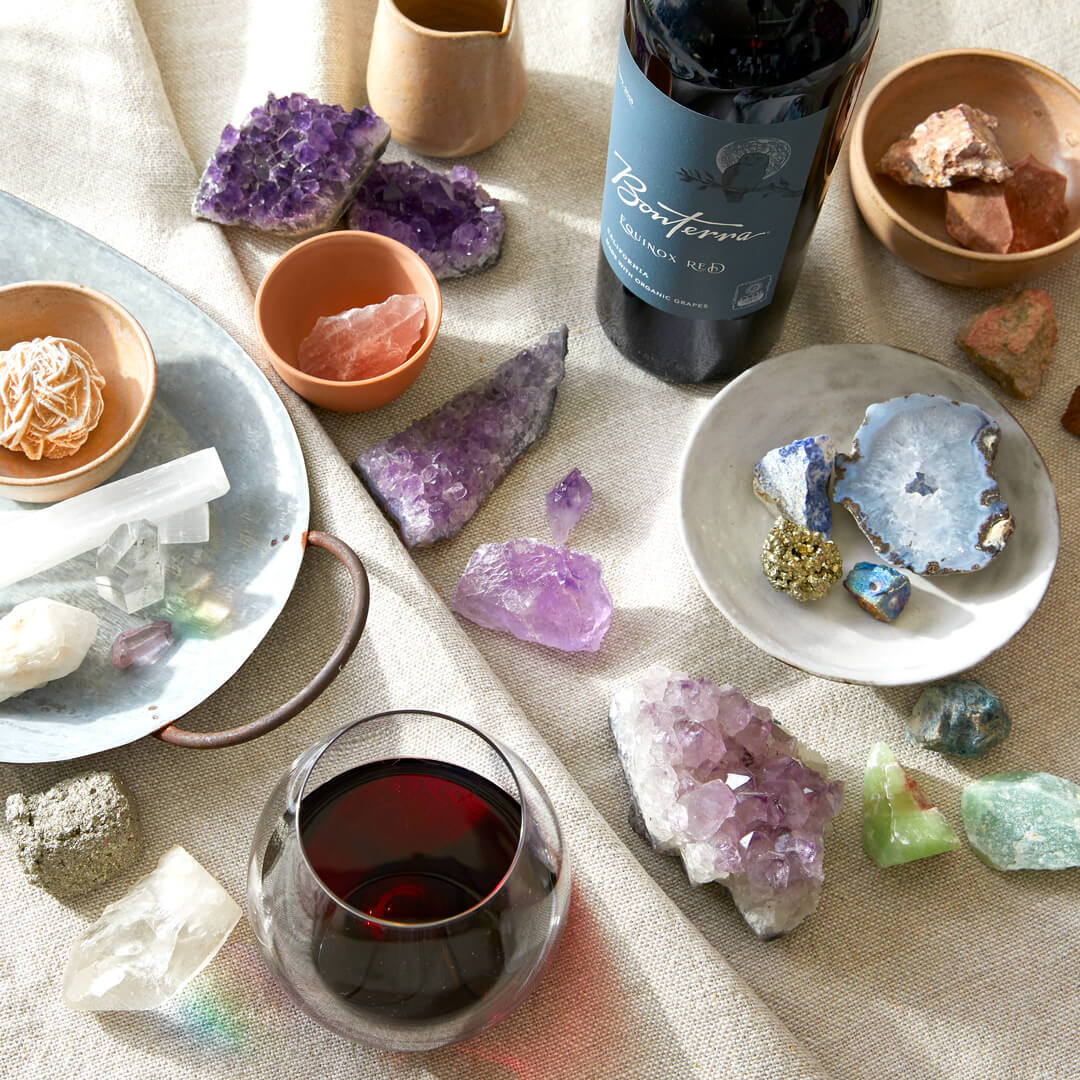 No need to have a vineyard or farm at your disposal to set your energy right. Try incorporating crystals into your lifestyle by following these crystal suggestions for some seriously good energy, whether it be calming, restorative, or invigorating.
Clear Quartz: An all-purpose healer, clear quartz rebuilds and restores the physical, mental, emotional, and spiritual
Black Obsidian: Unwind, detox, and feel more grounded with black obsidian by your bedside.
Carnelian: Boost your energy, stay motivated, and stay inspired all the while wicking away impure energies.
Suggested Wine Pairing: Equinox Red for the perfect summer solstice toast.