For this autumnal salad, farro is our grain of choice. Nutty, and packed with fiber and protein, farro is an ancient grain with roots that trace back to early Mesopotamia.
To build your own farro salad, follow our simple suggestions below and get creative! Don't forget to crack open a cool can of Bonterra Young Red made from organic grapes.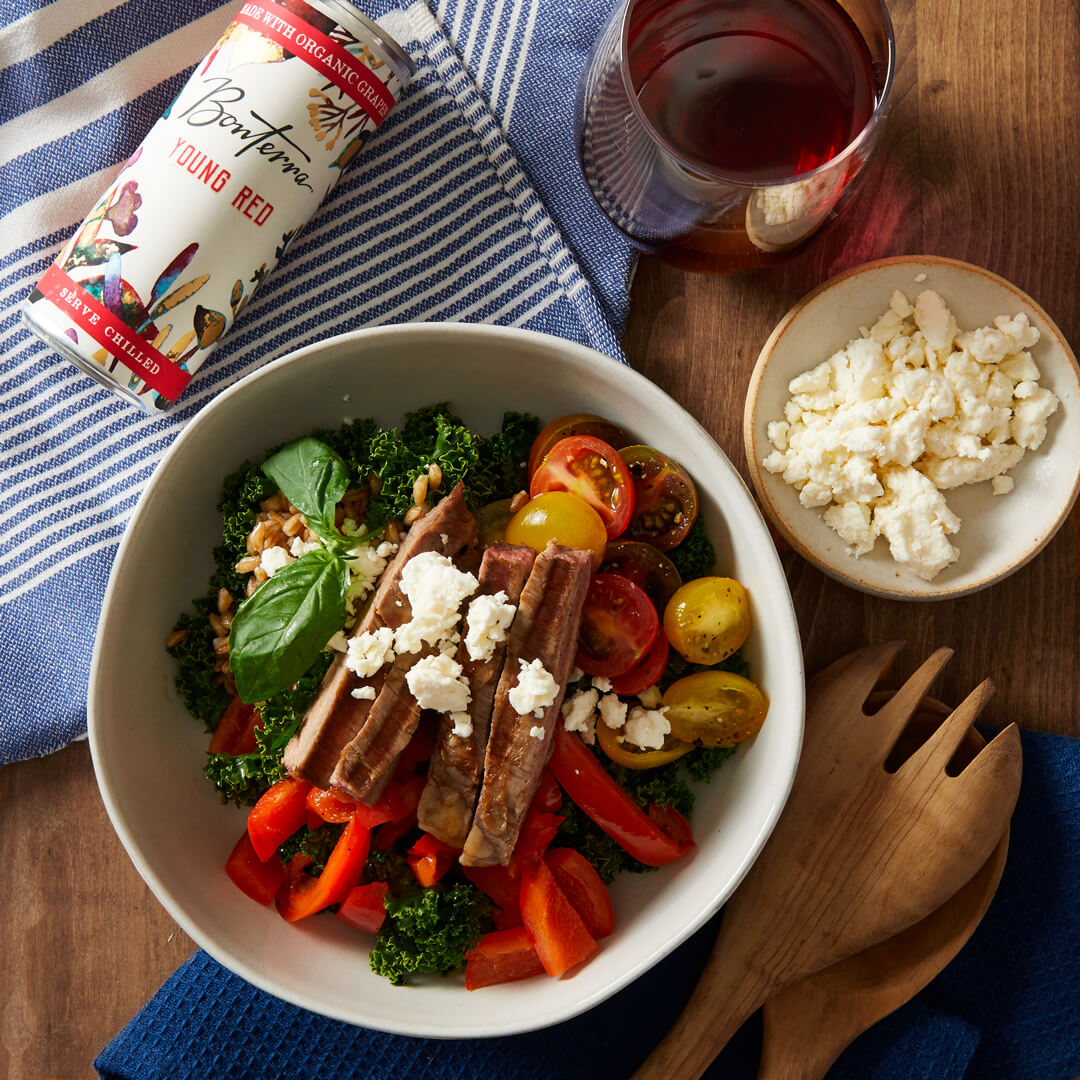 Farro Salad
Ingredients
Farro
Raw veggies
Hearty leafy greens (kale)
Fresh herbs
Nuts, breadcrumbs, or fried shallots
Goat cheese
Fresh citrus
Vinaigrette
Instructions
Mix and match ingredients from each of these categories:
Cooked: Cook the farro according to package instructions and use as your salad base. Feel free to add roasted vegetables or protein like a nicely grilled steak.
Fresh: Keep it fresh. Add your favorite raw, organic veggies, hearty leafy greens like kale, or fresh herbs to brighten up your salad.
Crunchy: Texture is everything when it comes to keeping salads interesting. Try adding nuts, breadcrumbs, or crispy fried shallots for a bit of crunch. 
Creamy: Bring the dish together with a creamy component whether it's crumbly goat cheese sprinkled on top of your salad or a creamy dressing.
Tangy: Don't forget about the acid. Balance out your salad ingredients with a little tang. Add a squeeze of fresh citrus or a drizzle of vinaigrette.