We love precise measurements and recipes, but sometimes it's OK to freestyle. Hear us out.
These delicious and fruity frozen yogurt bites are beyond easy to whip up. So don't sweat it, follow our lead and cool down with these sweet summer treats.
No matter what combination of yogurt, fruit, and granola you choose, it's hard to go wrong with these simple ingredients.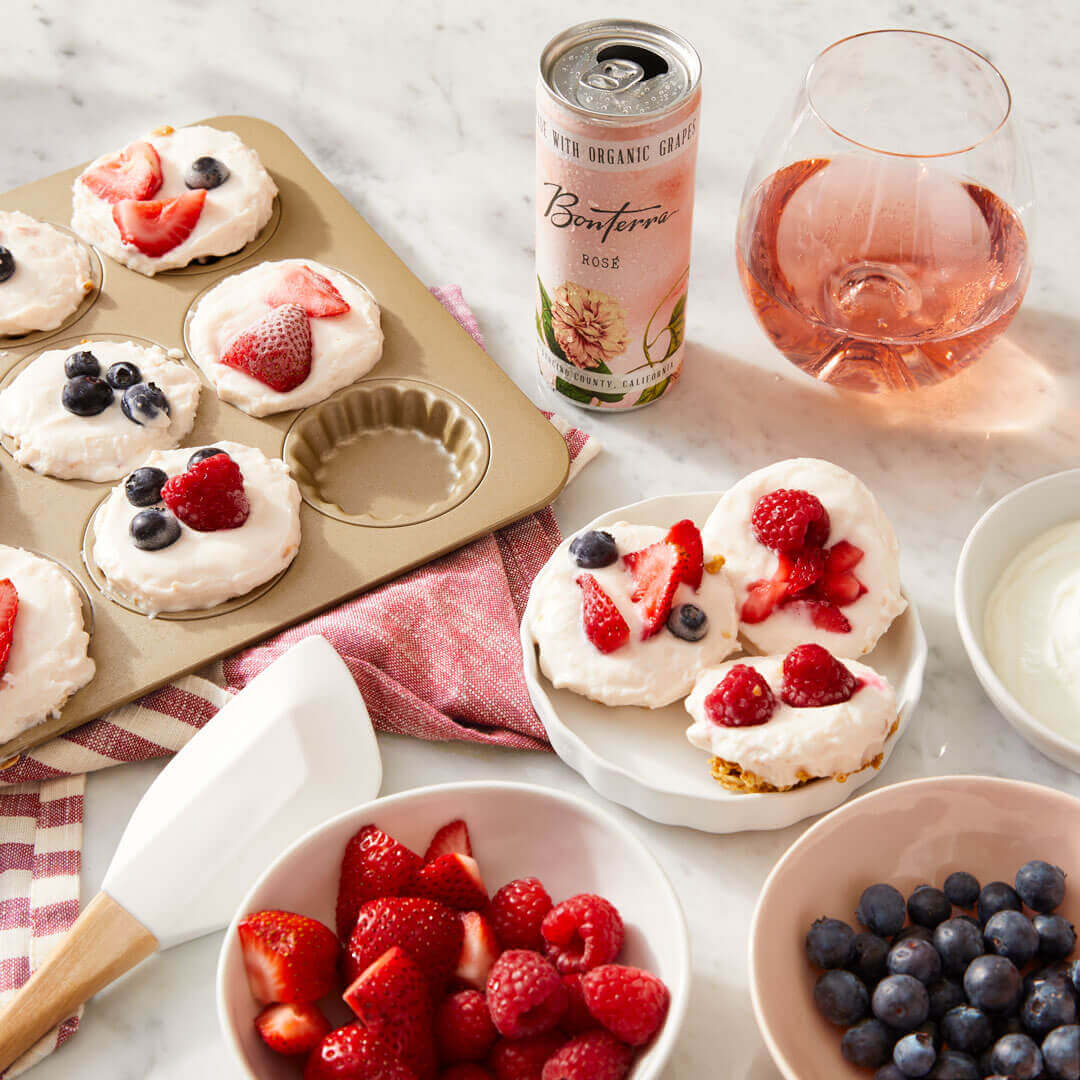 Frozen Yogurt Bites
Ingredients
Greek yogurt
Fresh fruit (we're partial to berries, peaches, and mangoes)
Granola
Honey (optional)
Instructions
First, cut any oversize fruit into bite-size pieces and reserve about one third of the chopped fruit. Add the other two thirds of the fruit to the yogurt and gently fold the yogurt and fruit mixture to combine.
Next, slightly sweeten the mixture by adding honey to taste, if desired.
Divide the granola among each well of a muffin pan, or, simply divide the granola into evenly spaced mounds on a baking sheet. Then, spoon the yogurt and fruit mixture on top of each portion of granola and top with the remaining fruit.
Freeze until firm (about 2 hours).
Catch our tasty Rosé feature in Martha Stewart and don't forget to enjoy a cool can of Bonterra Rosé while you wait!