Pasta is our comfort food of choice for any season and this spring-inspired recipe, which comes together in only 20 minutes, is simply too delicious to pass up. 
Tangy goat cheese melts perfectly to create a creamy sauce while lemon juice and lemon zest add a necessary pop of acid. Bright herbs and spinach round out the dish for an added boost of green. 
What are you waiting for? Salt your pasta water and check out this recipe for "Lemony Pasta with Goat Cheese and Spinach" from Martha Stewart. We're partial to penne, but any pasta shape will do.
For an easy weeknight dinner or a weekend lunch outside, pair with a glass of refreshing Bonterra Chardonnay made with organically farmed grapes.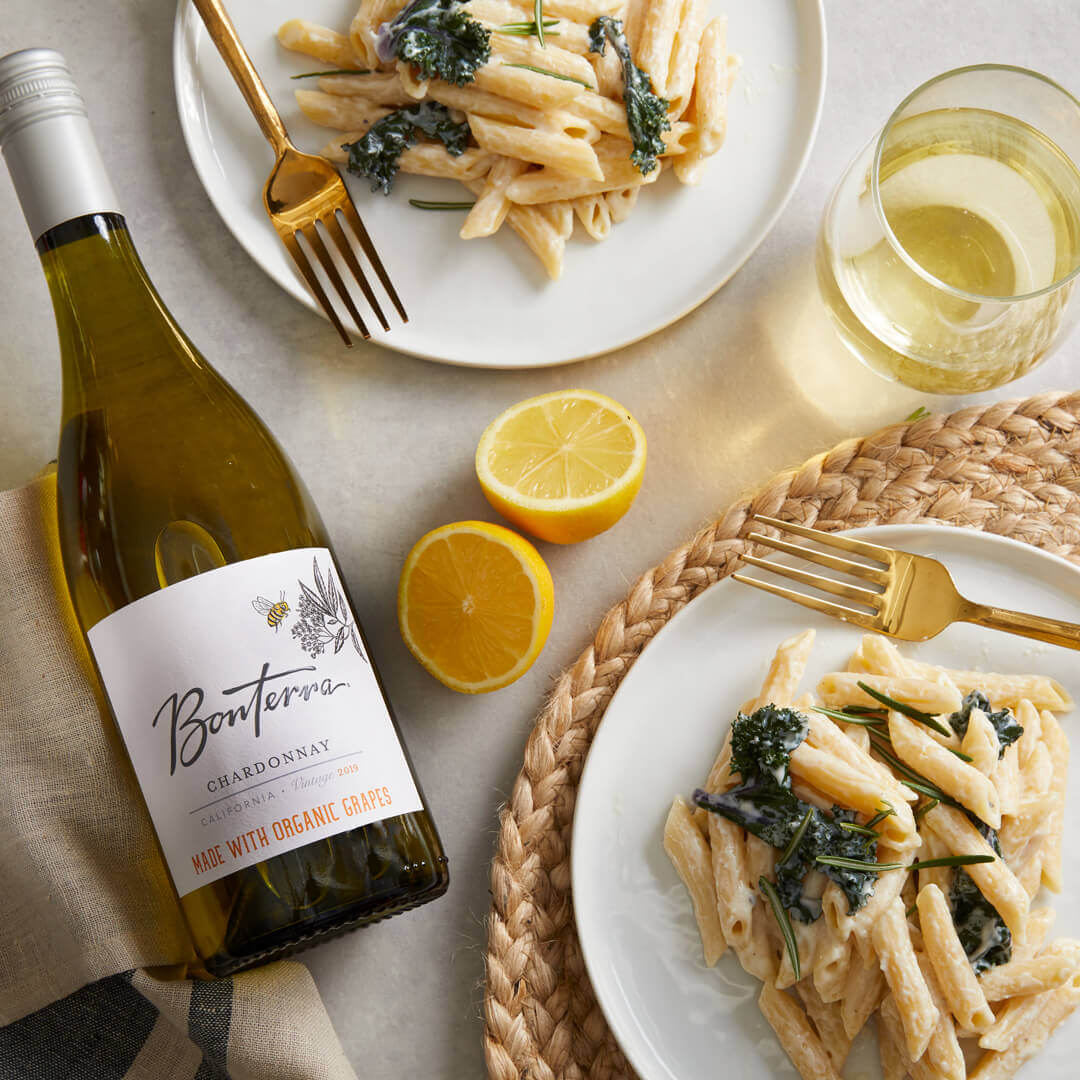 Spring-Inspired Goat Cheese, Spinach & Lemon Pasta
Ingredients
Salt and pepper
3/4 pound penne
4 ounces fresh goat cheese
10 ounces baby spinach (10 cups)
3 cups fresh parsley, chopped
2 cups fresh cilantro, chopped
1 tablespoon grated lemon zest plus 1 tablespoon juice
1/2 cup toasted walnuts, chopped
Instructions
Step 1
In a large pot of boiling salted water, cook pasta according to package instructions. Reserve 2 cups pasta water, then drain.
Step 2
In pot, stir together goat cheese and 1 cup pasta water over medium. Add pasta, spinach, parsley, cilantro, lemon zest and juice, and more pasta water if necessary to create a light sauce that coats pasta; season with salt and pepper. Sprinkle with walnuts and serve.