It doesn't take much for us to find something to celebrate, but International Rosé Day deserves a party all its own! On June 25th, join Bonterra in celebrating this incredible wine varietal by counting down 5 of our top summertime Rosé pairings. Complement every last note with the inventive and inspiring ideas we love to gather from our loyal Rosé fans.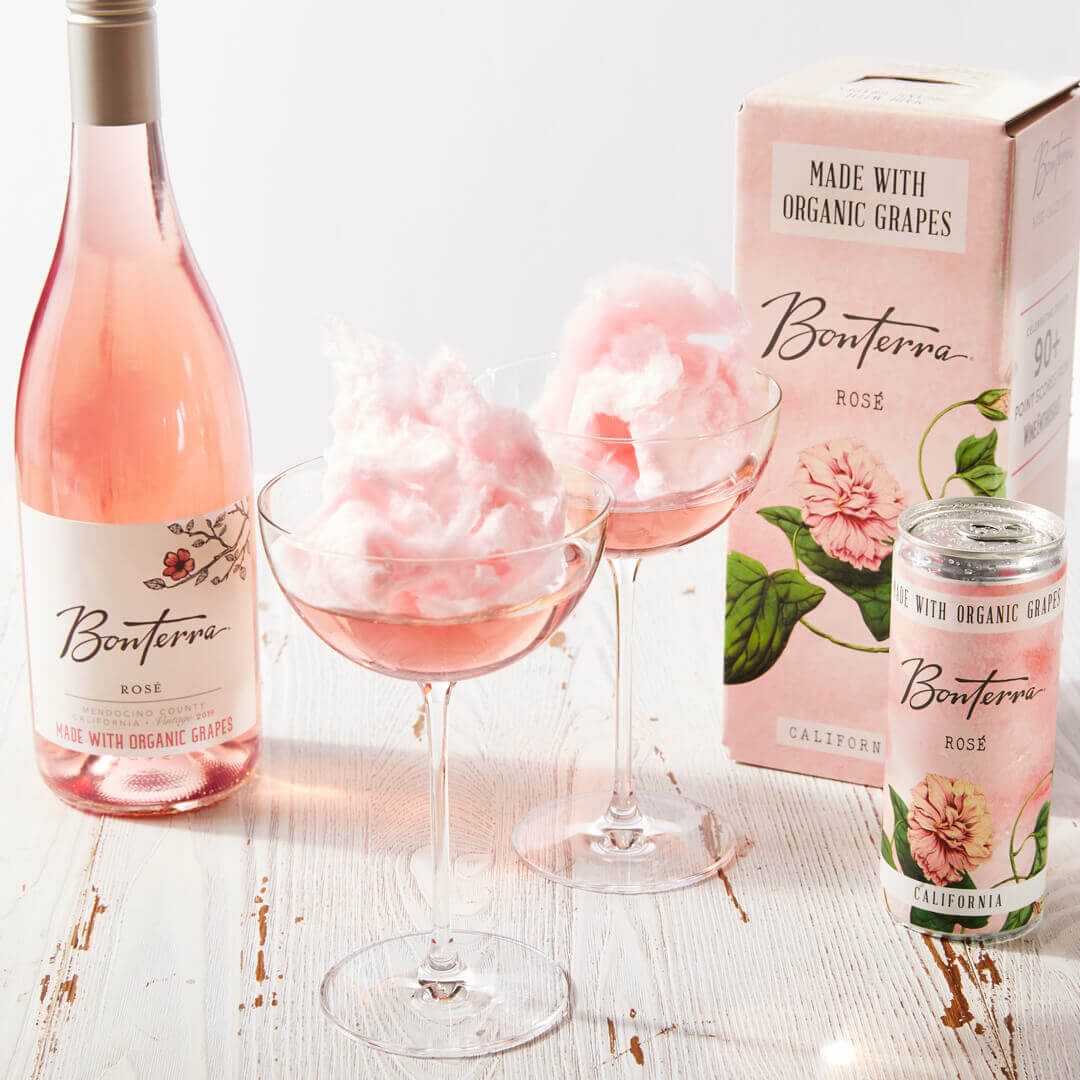 5. Let's start at the best part of any meal – dessert. Roll fresh strawberries, mascarpone, sugar, cream, and lemon zest into crepes upon crepes for this Strawberry Rosé Crepe Cake.  

4. Looking for something lighter than crepes? Beautifully display your garden of veggies with thinly sliced (and chilled) cucumbers and radishes for this Veggie Carpaccio.  
3. Is your mouth watering yet? Quench that thirst with this frozen treat. Boba Watermelon Slushies bring out the watermelon notes of our Rosé like nothing else.
2. If you're really ready to eat, look no further than these light and satisfying Vietnamese Fresh Rolls.  
1. It's hard to have favorites, but this Creamy Custard with Fresh Fruit seems to be a Bonterra fan favorite. Just another pairing that proves whether it's canned, bottled, or boxed, Bonterra Rosé is the irresistible pairing of summertime.