'Tis the season for warming, comforting recipes. So, when temperatures drop, we turn up our ovens and head to the supermarket for ingredients to make one of our favorite fall staples–the versatile and always delicious, lasagna.
A choose-your-own adventure of sorts, we love using creamy Alfredo sauce as our base, but you can just as easily substitute for tomato-ey marinara or a hearty meat sauce. And, if you're feeling adventurous, try amping up a traditional ricotta filling by adding spinach, sautéed mushrooms, roasted eggplant, or any seasonal vegetable, really.
No matter what flavor combination you choose, you'll end up with a soul-soothing dish perfect for the season and perfect for pairing with Bonterra's BiodynamicⓇ single-vineyard Chardonnay, The Roost.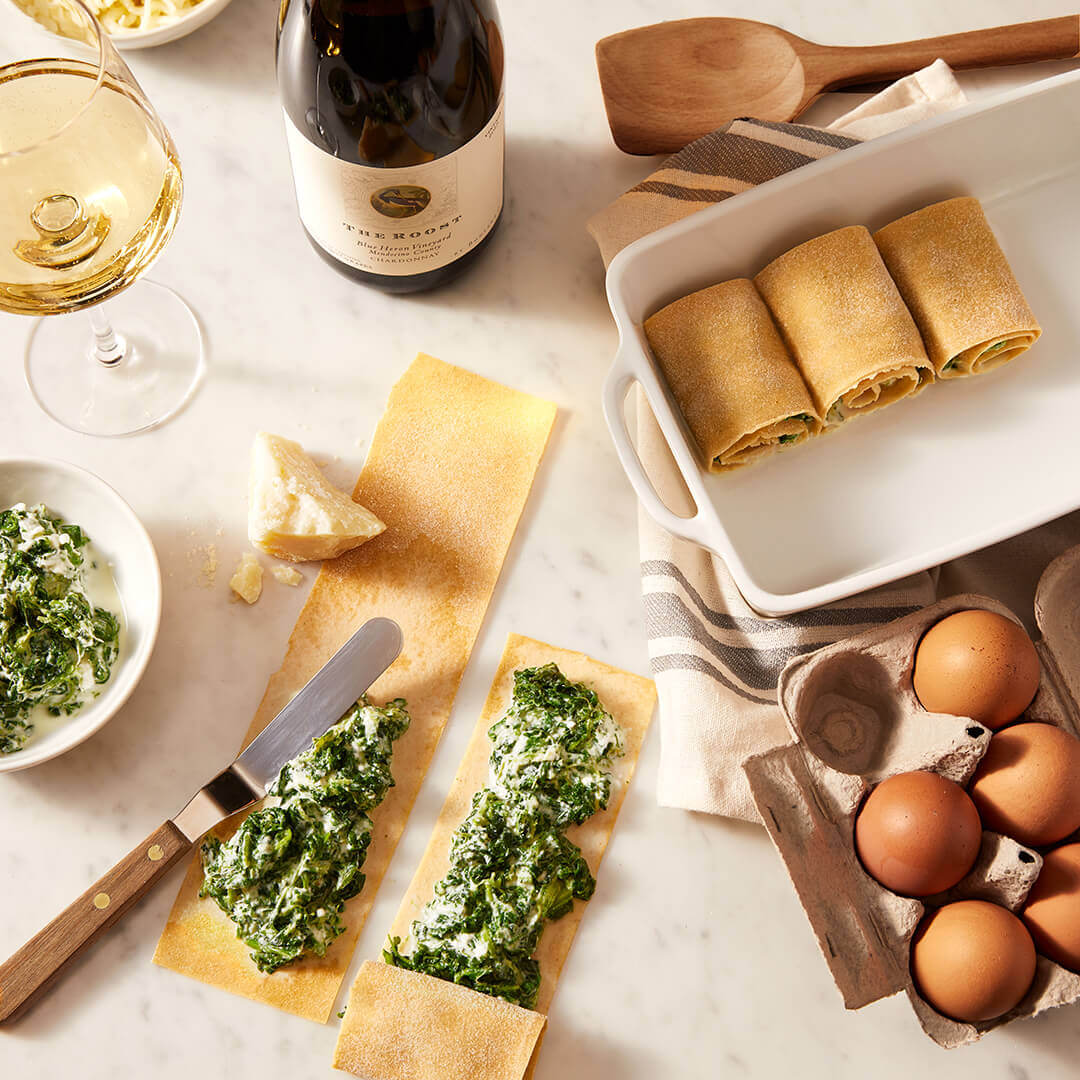 You may not be willing to part with your go-to lasagna recipe, but here are our favorite twists on a classic dish we know and love:
Spanakopita-Inspired

Sauce: Creamy Alfredo
Filling: Chopped spinach, feta, ricotta
Meat Lover's

Sauce: Hearty bolognese
Filling: Spicy or sweet Italian sausage, sautéed mushrooms, ricotta
Harvest Vegetable

Sauce: Creamy Alfredo
Filling: Roasted butternut squash, caramelized onions, ricotta
Eggplant Parm

Sauce: Tomato
Filling: Roasted eggplant, parmesan, ricotta