It's true. There are few things as magical as peak citrus season. But, here in sunny California, we're lucky to have amazing citrus at our fingertips and on our countertops almost year round. So, when we find ourselves with an abundance of lemons, from the farmer's market or gifted by a neighbor, you can be sure we'll put them to good use. 
Inspired by the classic lemon meringue pie, we love baking up a batch of lemon meringue cupcakes to satisfy our sweet tooth and take advantage of our citrus bounty. Rich homemade lemon curd, tender vanilla cake, and a cloud of airy, caramelized meringue come together to create one cute, delicious cake—what's not to love? Plus, we're all about enjoying an equally lively, slightly citrusy glass of Bonterra Rosé while we bake.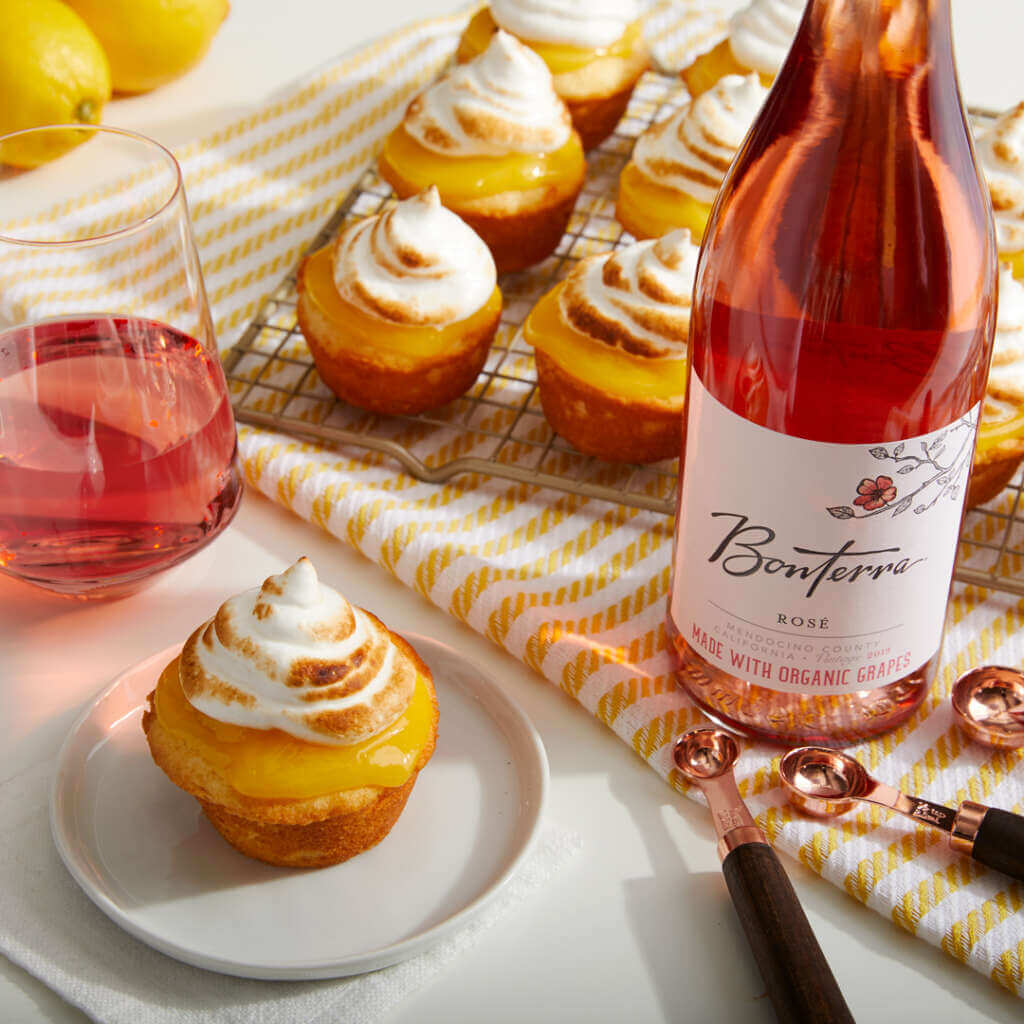 Here are a few ways we love to put our surplus citrus to work:
Bake: Lemon meringue cupcakes (break out your favorite vanilla cake, meringue, and lemon curd recipes) would be just as delicious with lime or blood orange curd.
Candy: Don't toss your orange or grapefruit peels. Candy coat, dip in chocolate, and you've got the perfect gift (or snack).
Clean: The perfect, lightly scented all-purpose cleaner, a simple solution of water and vinegar steeped with citrus peels will keep your home clean and smelling fresh.