In typical Bonterra fashion, we love taking our favorite things and making them, well, greener. Take our wines, for example. Made with organic grapes, Bonterra Sauvignon Blanc, Rosé, and Young Red come in four-can packs. Pre-portioned, portable, packable, and recyclable, these cans mean less energy spent getting the same delicious Bonterra wines to you.
We're also taking a Valentine's Day classic—the chocolate-covered strawberry—and making it a little greener. A hint of matcha powder lends our berries their green hue and subtle sweetness. We don't know about you, but these sweet treats and a couple cool cans of Bonterra sound like the recipe for the perfect date night in.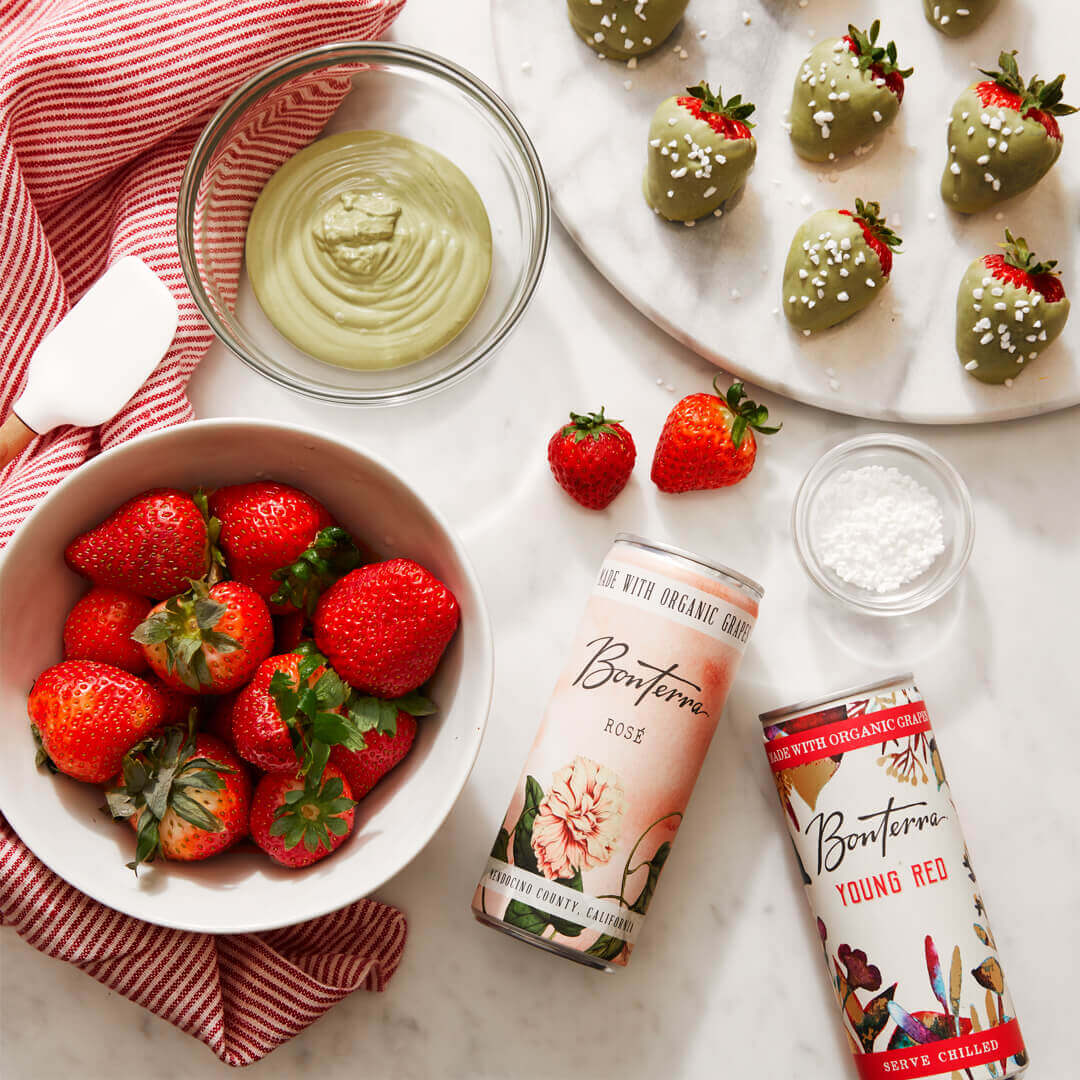 Matcha Covered Strawberries
Servings: Makes about 24 strawberries or 2 pints
Ingredients
12 oz. white chocolate chips
2 Tbsp. olive oil
2 tsp. matcha powder
2 pints strawberries (about 24 berries)
1/3 cup pearl sugar (optional)
Instructions
In a double boiler, melt the white chocolate chips and olive oil together over medium heat. Once melted, stir in the matcha powder until completely combined.
Dip each strawberry in the melted chocolate mixture and sprinkle with pearl sugar, if using. Set the dipped berries on a parchment lined sheet tray to set.
Note: If chocolate does not harden at room temperature, place berries in the fridge for 10 minutes to set.