Fall is the perfect time for crafting indoors. That's why we're pouring a glass of Bonterra Chardonnay and creating these beautiful imprint patterns inspired by the natural world.  
Landscapes change with the seasons, bringing new forms and colors to the forefront.  So, to capture our favorite fall scenes, we're eagerly collecting leaves, flowers, and grasses to use in our own DIY printing projects.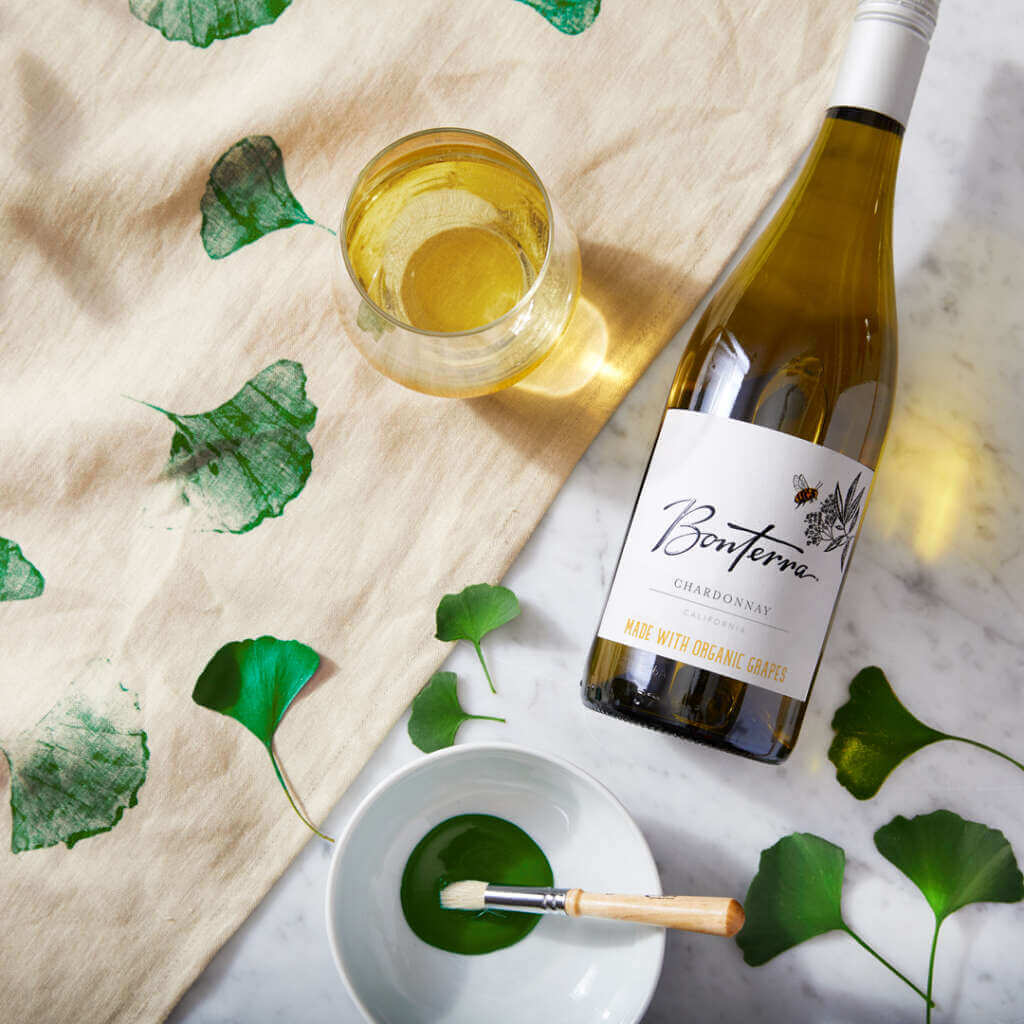 Follow these simple steps to create your own imprint patterns and celebrate fall.
Supplies:
Organic cotton or linen fabric or garments (pre-washed)
Natural or non-toxic fabric paint
Paint brush or foam roller
Containers or shallow dishes for paint
Newspaper or plastic drop sheeting
Instructions:
Gather your favorite fall flora and be sure to remove any dirt or dust 
Protect your work surface with newspaper or plastic sheeting before you begin 
Lay down your fabric or garments and smooth any creases to create a flat printing surface
Apply paint one side of your chosen "stamp" (leaf, flower, etc.) and firmly press the painted side onto your fabric
Be sure to apply firm pressure across the entire surface of your "stamp" to create a clear, defined image
Remove your "stamp" from the fabric and repeat as desired
Let fabric dry and follow any instructions for heat-setting your paint