There are fewer things better than receiving a heartfelt message in the mail, especially when you may not be able to connect with others as often or in person. And, we're not talking about email, we're talking about the good, old-fashioned mail. So, we're taking it back. Back to pen and paper, that is.
Ditch your laptop, ditch your phone, ditch your tablet, pour a glass of Bonterra Rosé, and pick a pen pal (or ten).
You only need a few items to bring smiles to the faces of friends and family, and have a great time doing it. Here are a few fun ways to get your letter-writing practice off the ground: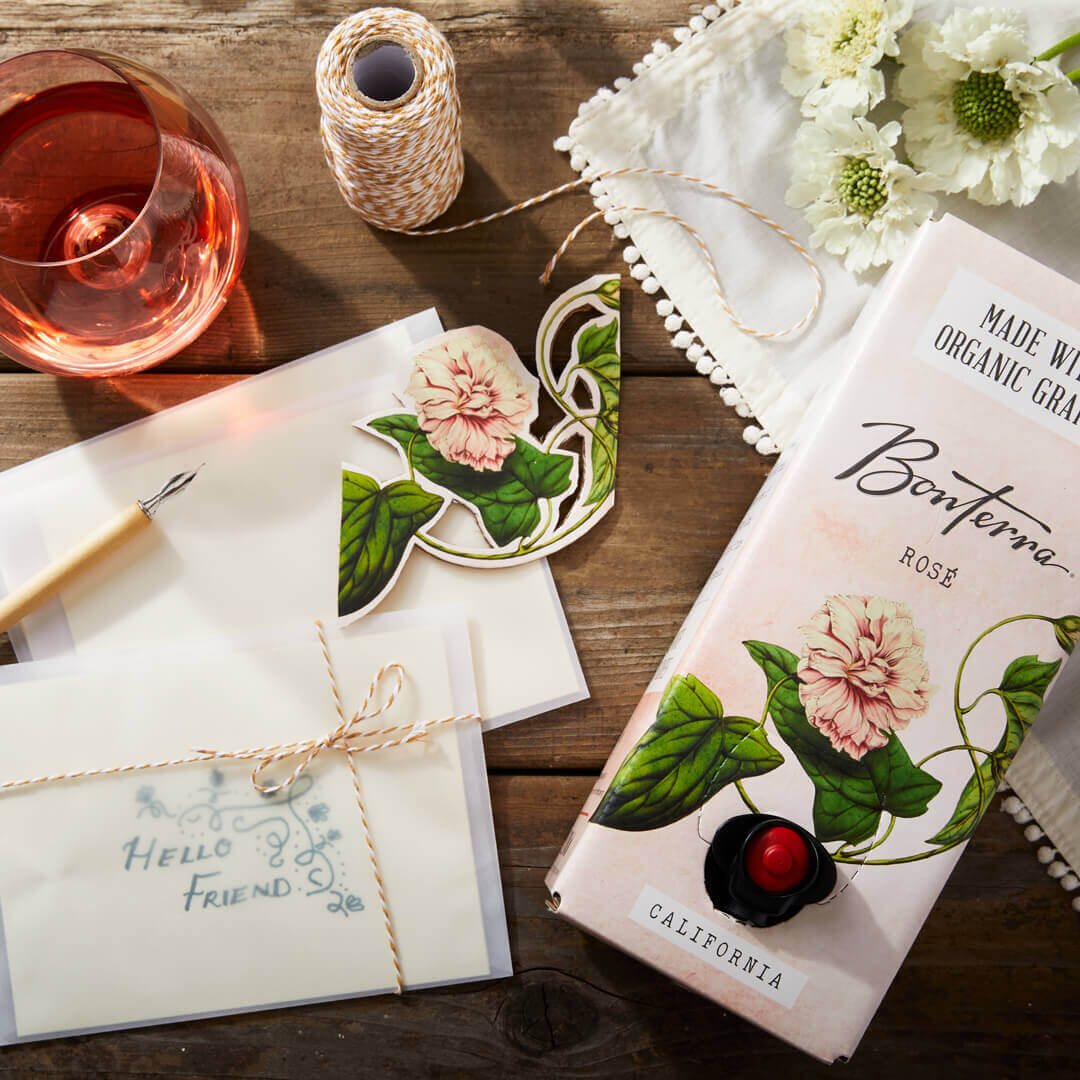 Instructions
Write: A trusty ballpoint pen will always do the trick, but opt for a new writing instrument if you're feeling bored. A pencil, fountain pen, crayon, marker, brush. Stencil, collage, stamp—the options are endless.
Capture: The stationery doesn't need to be fancy. Try finding new (to you) materials, like gift wrap you can upcycle into a one-of-a-kind card. Old journal pages, vintage postcards, stray school supplies.
Seal: Give an unforgettable first impression and decorate the exterior of your letter or envelope. Try tying with butcher's twine, sealing with wax, or adding a fun design.