It's springtime, which means we're enjoying the sunshine and warmer weather is on the horizon. This year, we're putting our green thumb to the test with the perfect activity to set intentions for the season and usher in a fruitful spring.
In the same way that we care for our organically farmed ranches, we're watching our wishes (written on seed paper) come to life with a little water, some sunshine, and a whole lot of love. Join us and make a wish this spring!
Open a cool can of Bonterra Sauvignon Blanc made with organically farmed grapes and follow the instructions below to plan your own spring wishes.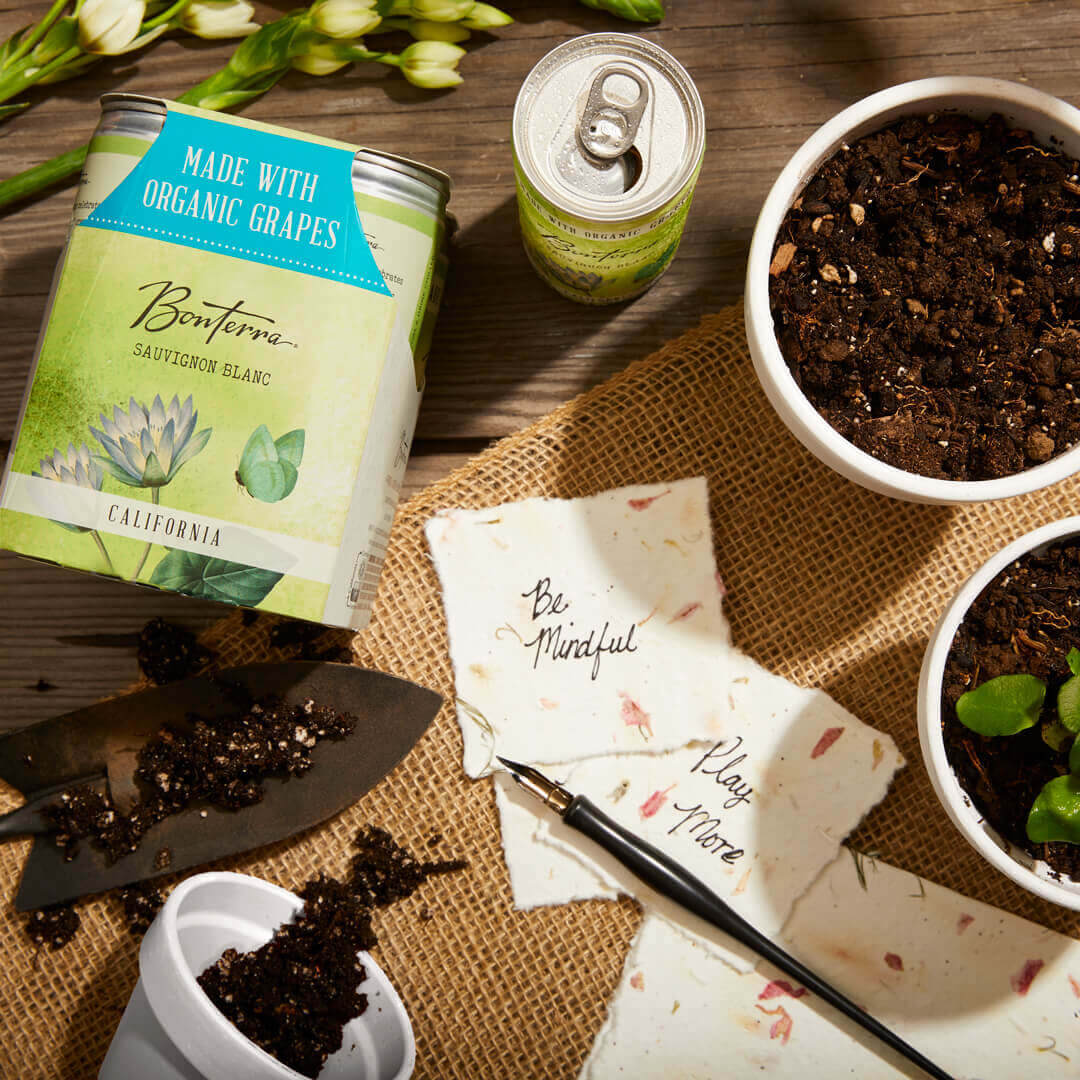 Plant a Wish for Spring
Supplies:
Seed/plantable paper
Potting soil
Small pot or planter
Marker
Instructions:
Make a wish! Write down a wish, goal, or sentiment for the spring season on a piece of seed paper.
Fill your chosen pot or planter part way with potting soil. Then gently press your wish into the soil and cover with additional soil.
Make sure your pot or planter is placed in a spot with adequate sunlight and water your wish according to seed paper directions.