This spring, we're eating green and drinking white. What could be a more appropriate springtime pairing than this quinoa and avocado salad served alongside a chilled box of Bonterra Sauvignon Blanc? A convenient and eco-friendly format for enjoying Bonterra, our 1.5-liter boxed wines stay fresh for up to 30 days when chilled (try and make yours last that long, we dare you).
So, catch some rays, grab a glass, and enjoy!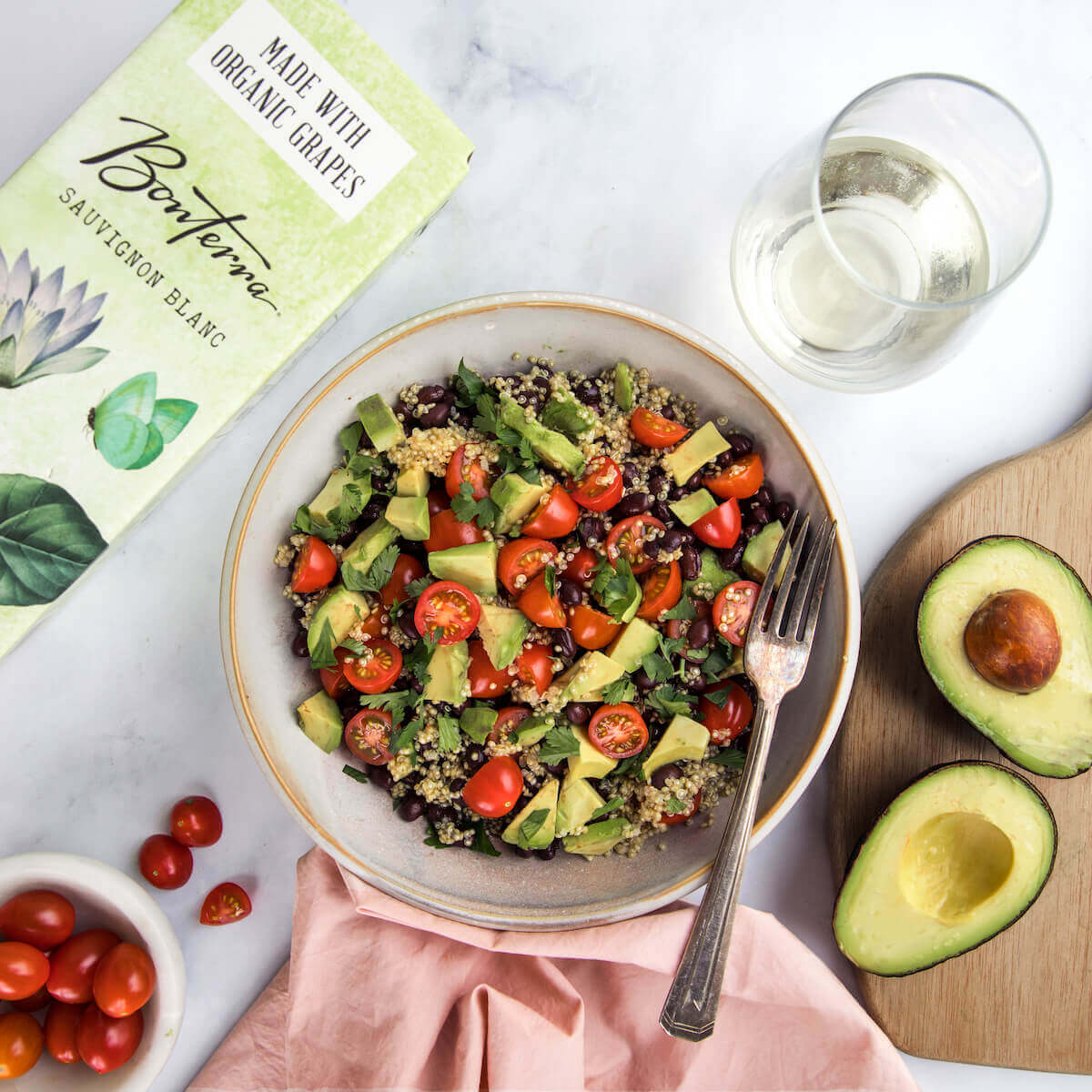 Quinoa Avocado Salad
Ingredients
1 Cup Quinoa
1 Can Black Beans
1 Ripe Avocado
1 Cup Halved Cherry Tomatoes
1 Bunch Cilantro
Your Favorite Vinaigrette
Instructions
Prep your veggies–we recommend dicing avocado, halving cherry tomatoes and chopping cilantro.
Prepare your quinoa as usual and set aside to cool.
Drain and rinse one can of black beans.
Toss all ingredients together with your favorite vinaigrette dressing.