If you're an aspiring home baker or looking to hone your bread-making game, now's the time to fire up the oven put your chops to the test.
Now, let's back up a few steps. Baking sourdough can be intimidating but it doesn't have to be. Plus, the process is what makes baking fun. Not to mention the delicious, naturally leavened bread you get as a result of all that kneading and proofing.
Whether you're a first-time baker or a seasoned pro, there's always room for improvement. Grab your bench scraper, open a cool can of Bonterra Young, and get baking with this complete guide to making sourdough at home by Claire Saffitz for The New York Times.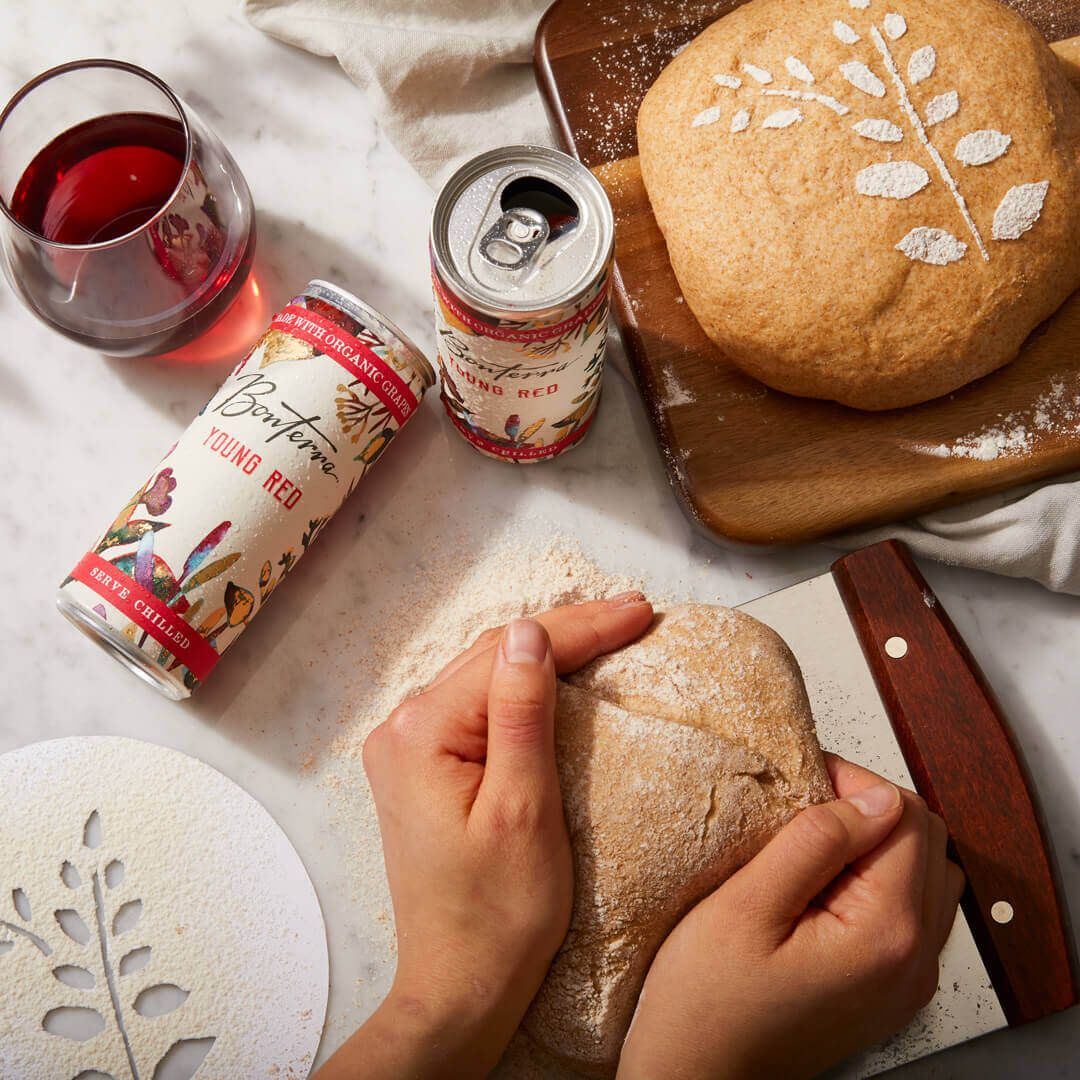 Ready, Set, Bake.
Ingredients
Mature starter, which you should keep refrigerated until you're ready to use it (you can get a bit from a friend or buy it online from Etsy or King Arthur Flour)
700 grams high-quality white bread flour, plus more for feeding starter and dusting work surfaces
300 grams high-quality whole-wheat flour, whole-grain rye flour, or spelt flour, or a combination
20 grams kosher salt or fine sea salt
Rice flour, for dusting
Tools
Glass mixing bowl
Clean kitchen towels
Bread lame, razor blade, or serrated knife
Clear plastic container
Bench scraper
Digital scale
Instant-read thermometer
Large Dutch oven
Parchment paper
2 (8- to 10-inch oval bannetons)
TOP