As summer days get shorter, we are savoring our final hot weekends by the pool before the change of season. We are also savoring rosé season as long as we can, and we are loving this crisp, citrusy and refreshing idea for rosé lemonade!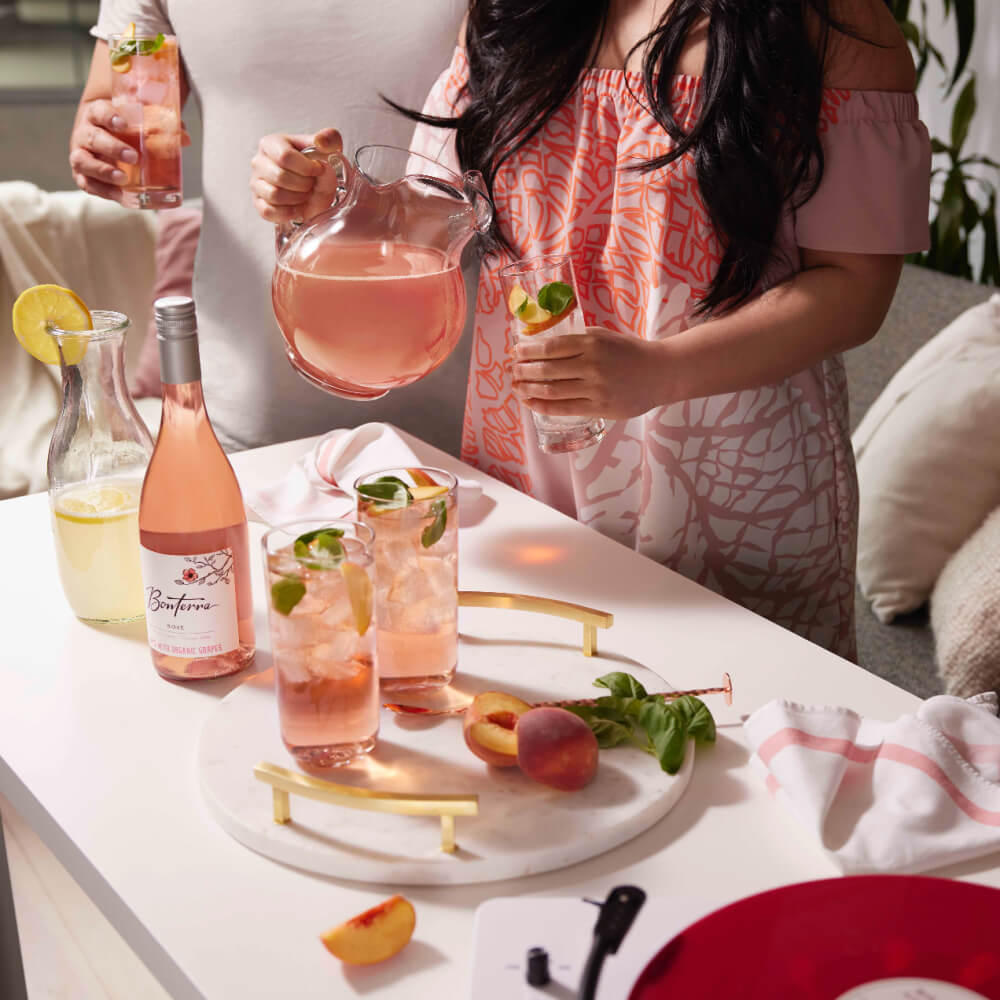 Rosé Lemonade
Instructions
The recipe is simple: Take two parts lemonade, add one part Bonterra Rosé and get ready for some crisp summer sipping. We prefer using a simple lemonade recipe and doing the hard work of juicing organically-grown lemons, but you could easily use a store-bought favorite, or visit a neighborhood lemonade stand. Of course, garnishing with fresh lemons, stone fruit, basil or mint is a must!
If you prefer your lemonade sparkling, we recommend using Bonterra Rosé Bubbles in place of still Rosé. For a slushier, froze-style concoction try using frozen lemonade.
Whatever your style, we hope you enjoy this delightful drink and that you enjoy the final weeks of summer!