What's your favorite thing about summer? Ours is hands-down the delicious seasonal fruits at our local farmer's market – stone fruit, melons, cherries and ALL the berries are showing their best in the summer months.
Our least favorite? Heat. The sweltering can't-cool-down kind. Luckily, we've found a way to enjoy the best of summer and counter the worst – and it includes wine!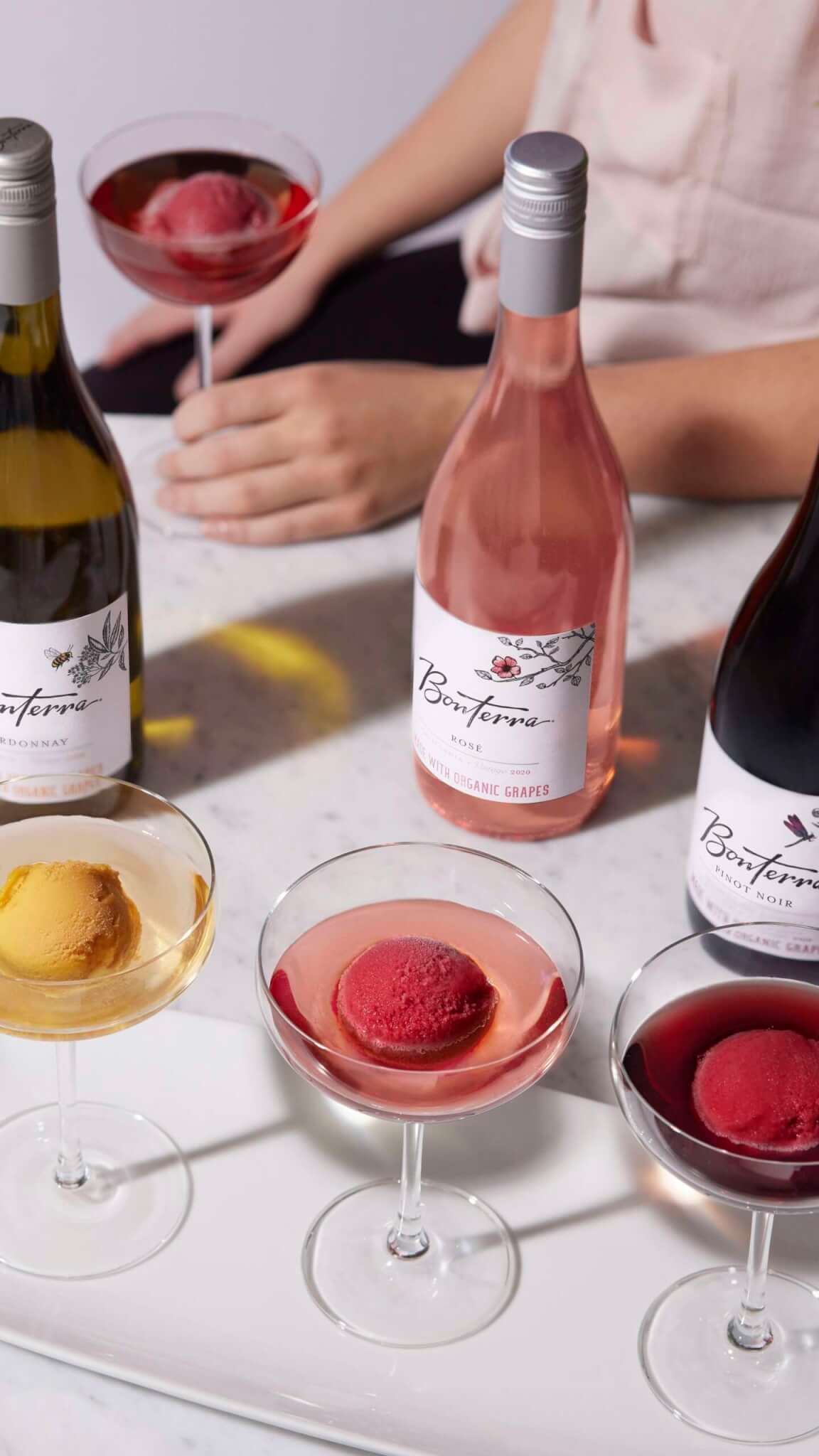 Summer Sorbet
Instructions
Sorbet can be made from a variety of fruit, and it is relatively easy to make. It's also vegan and can be preserved in the freezer for up to a couple weeks. Generally, it involves just a few simple steps: boil sugar in water, allow it to cool into a syrup, blend in batches with your favorite fruit, and then freeze.
Sugar to water quantities vary, so we recommend looking up a sorbet recipe specific to the fruit you plan to use. Now here's the fun part…
Sorbet can be added to your favorite wine for a fresh, cold twist on summer Sangria. Simply add a scoop to your glass, or add wine slowly to a blender with sorbet until you get the desired consistency. Below are a few recommendations for fruit sorbets with some lighter Bonterra wines. Of course, you can always blend fruit flavors and to make this fun summer drink even more festive try pouring our new Bonterra Bubbles over the top of the sorbet. Cheers!
Chardonnay: mango, peach, lemon
Rosé: strawberry, quince, cantaloupe, watermelon
Pinot Noir: cherry, blackberry, raspberry