Bonterra's organic and regenerative farming practices reflect on a much larger scale the same thoughtfulness and care we bring to our at-home self-care routines. Always conscientious of what we're putting in our bodies, it's just as important to consider what we're putting on our bodies—especially, when it comes to sensitive areas like the face. So, whether you're prone to breakouts, irritation, or dryness, we've found an easy DIY solution to keep skin feeling healthy. It's a homemade turmeric face mask.
You may have spotted this special skincare ingredient in the spice aisle or even in lattes at your local coffee shop. A member of the ginger family, turmeric is found fresh in root form or dried and ground into a powder.  For this application, we're tapping into turmeric's anti-bacterial, anti-inflammatory, and antioxidant-rich properties to help soothe skin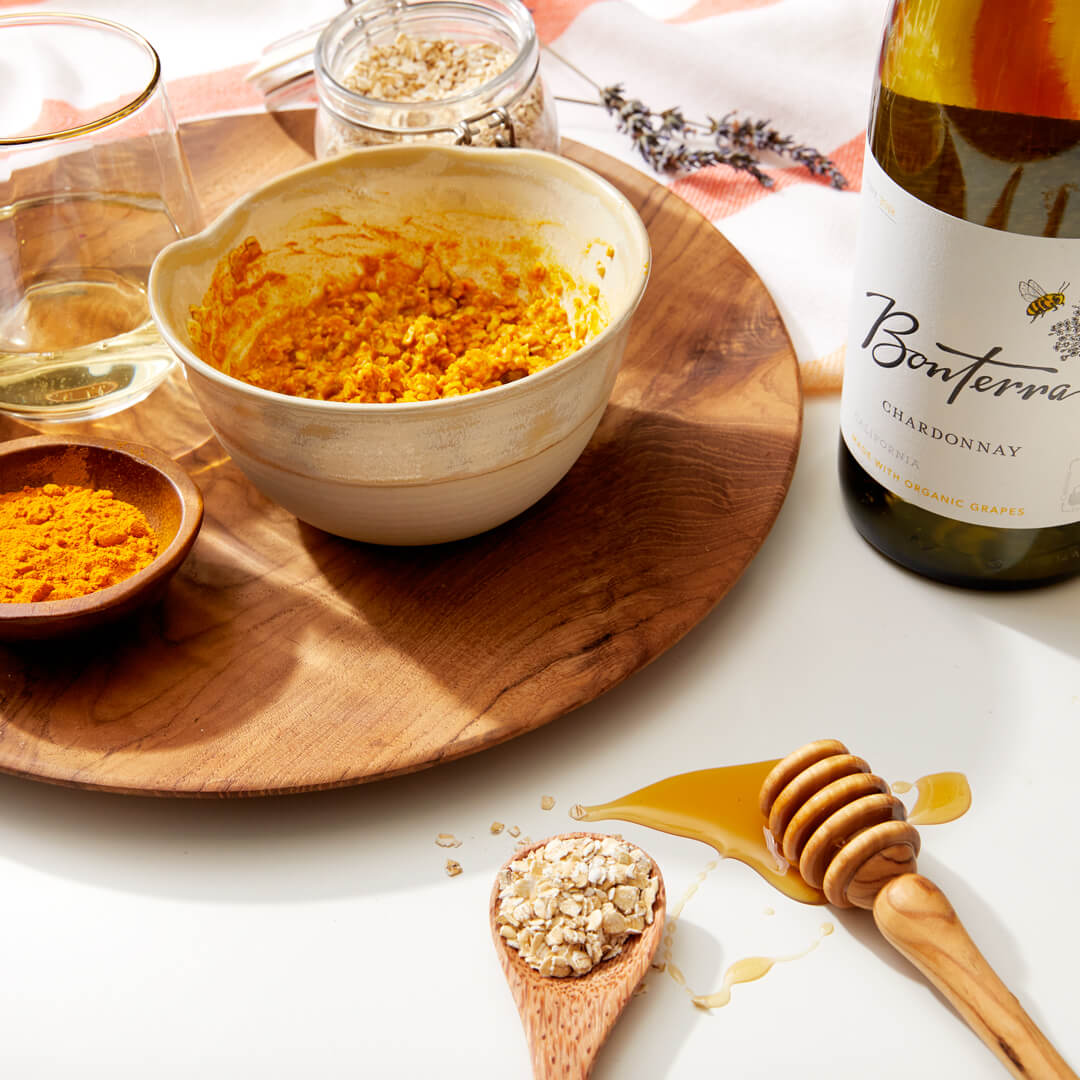 Super Pow(d)er: DIY Turmeric Face Mask
Ingredients
1 tsp. turmeric powder
2 Tbsp. honey
Milk or yogurt
Instructions
Mix turmeric powder and honey until well incorporated. Add a small amount of milk or yogurt to create a paste.
Gently cleanse face with warm water and pat dry.
Apply turmeric paste to face and let mask sit for 10 minutes, or until completely dry.
Wash mask off with warm water and apply moisturizer as usual.
Note: Turmeric can stain fabrics and surfaces a bright yellow, so keep this in mind when applying and removing the mask.