What's not to love about delicious wine, eco-friendly crafts, and super cute succulents? Upcycled cork planters are the perfect way to add a touch of green to small spaces or test out your green thumb before committing to a big gardening project.
Plus, if you're like us, you've got plenty of Bonterra corks to spare. So, pour a glass of Bonterra Merlot made with organically farmed grapes and follow our lead.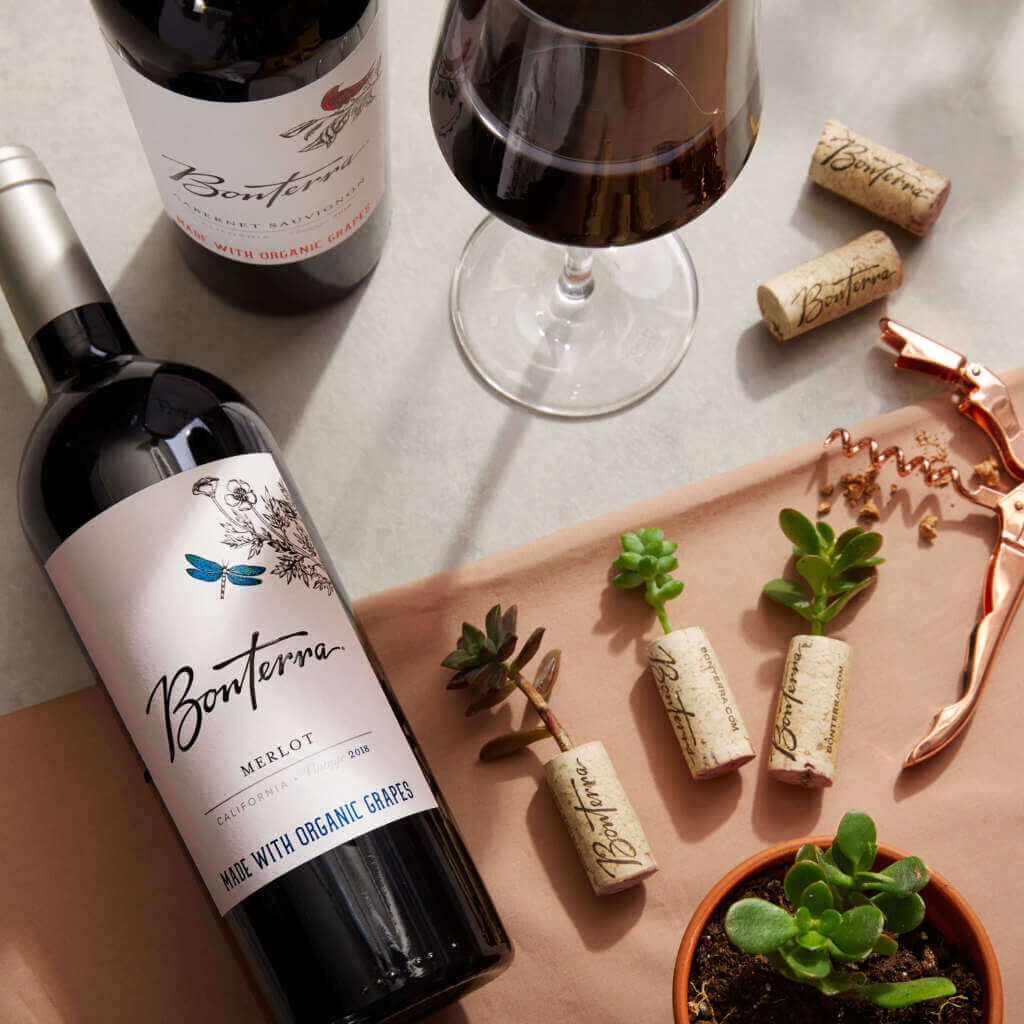 Upcycled Cork Planters with Succulents
Supplies:
Bonterra corks
Succulent clippings or small succulents
Soil
Small paring or precision/hobby knife
Craft glue (optional)
Small magnets (optional)
Instructions:
Working your way from the top of the cork down, carefully hollow out each cork with your knife. Make sure not to pierce through the bottom of the cork.
If using magnets, adhere magnets to the side of the cork using glue and allow to dry before filling with soil and your succulent.
Add a small amount of soil to the hollowed out cork and gently insert your succulent.
Add soil around the succulent as needed to secure it and firmly press down around the stem.