As spring temperatures inch towards summer heat, there's nothing better than fresh, seasonal veggies and a refreshing glass of citrusy Bonterra Rosé. Feast your eyes on this veggie carpaccio.
When responsibly sourced meat isn't on the table, we often opt for veggie-centric versions of our favorite dishes. Plus, crisp Bonterra Rosé made with organically farmed grapes is the perfect match for dishes like this organic veggie carpaccio.
Dressed up or dressed down, simply seasoned market-fresh vegetables are the name of the game when it comes to spring pairings. Here are a few tips for experimenting with this dish at home.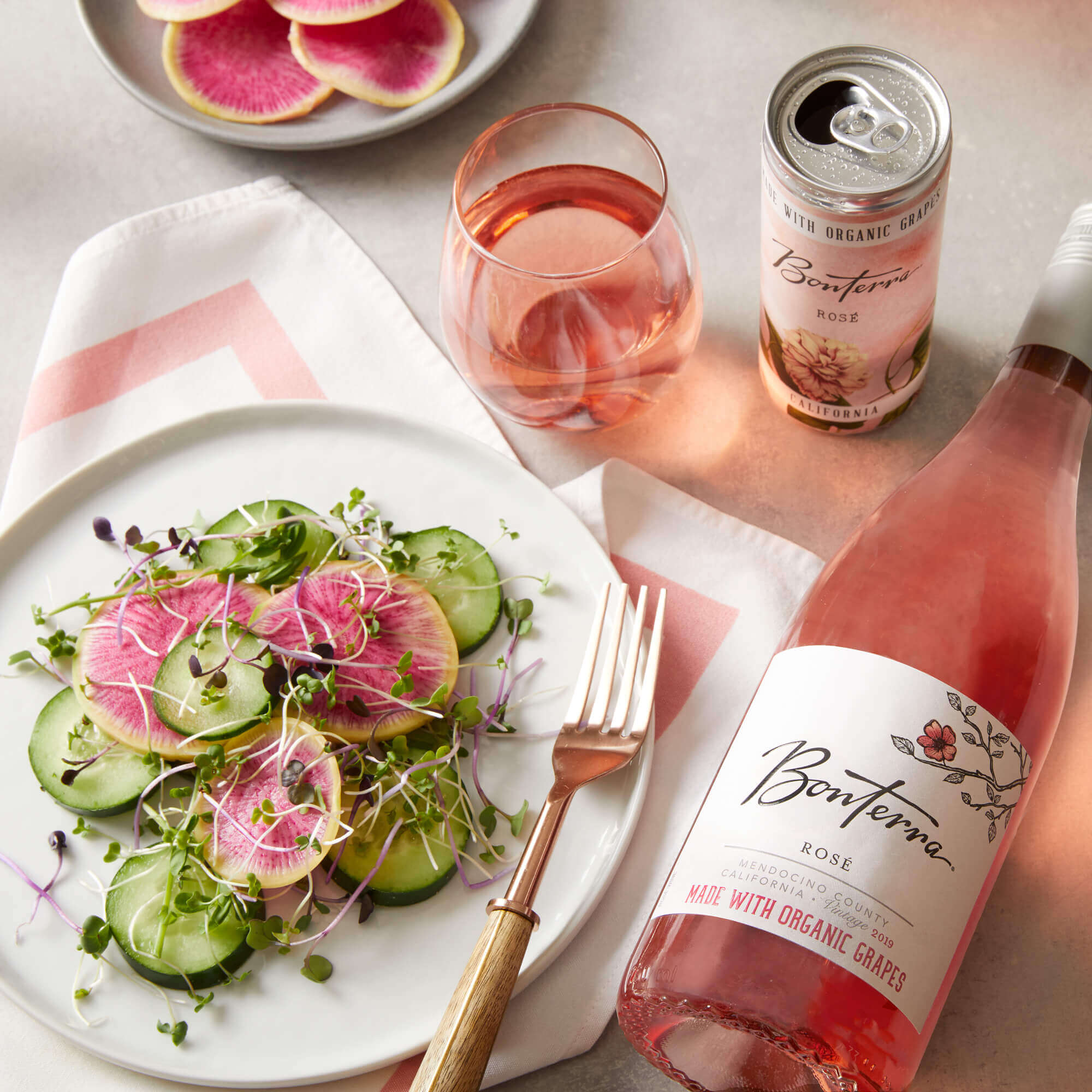 Veggie Carpaccio
Instructions
The Veg – Keep it cool. Chill down your veggies (cucumbers, radishes, beets, squash, you name it) before serving.
The Greens – Complement your cool veggies with fresh herbs or greens (pea shoots, alfalfa sprouts, cilantro, parsley, mint, the choices are limitless).
The Finishing Touches – Season to taste with flaky salt, a squeeze of citrus, and a dash of olive oil.
TOP