March marks the official start of spring so, to celebrate, we're whipping up one of our crowd-pleasing, springtime favorites: fresh, Vietnamese-inspired fresh rolls. Accompanied by chilled cans of Bonterra Rosé, with its lively strawberry and peach notes with a hint of pineapple, these cool, refreshing rice paper rolls will have your guests (if you're willing to share) clamoring for more.
Check out our recipe, get the whole family involved, and start rolling!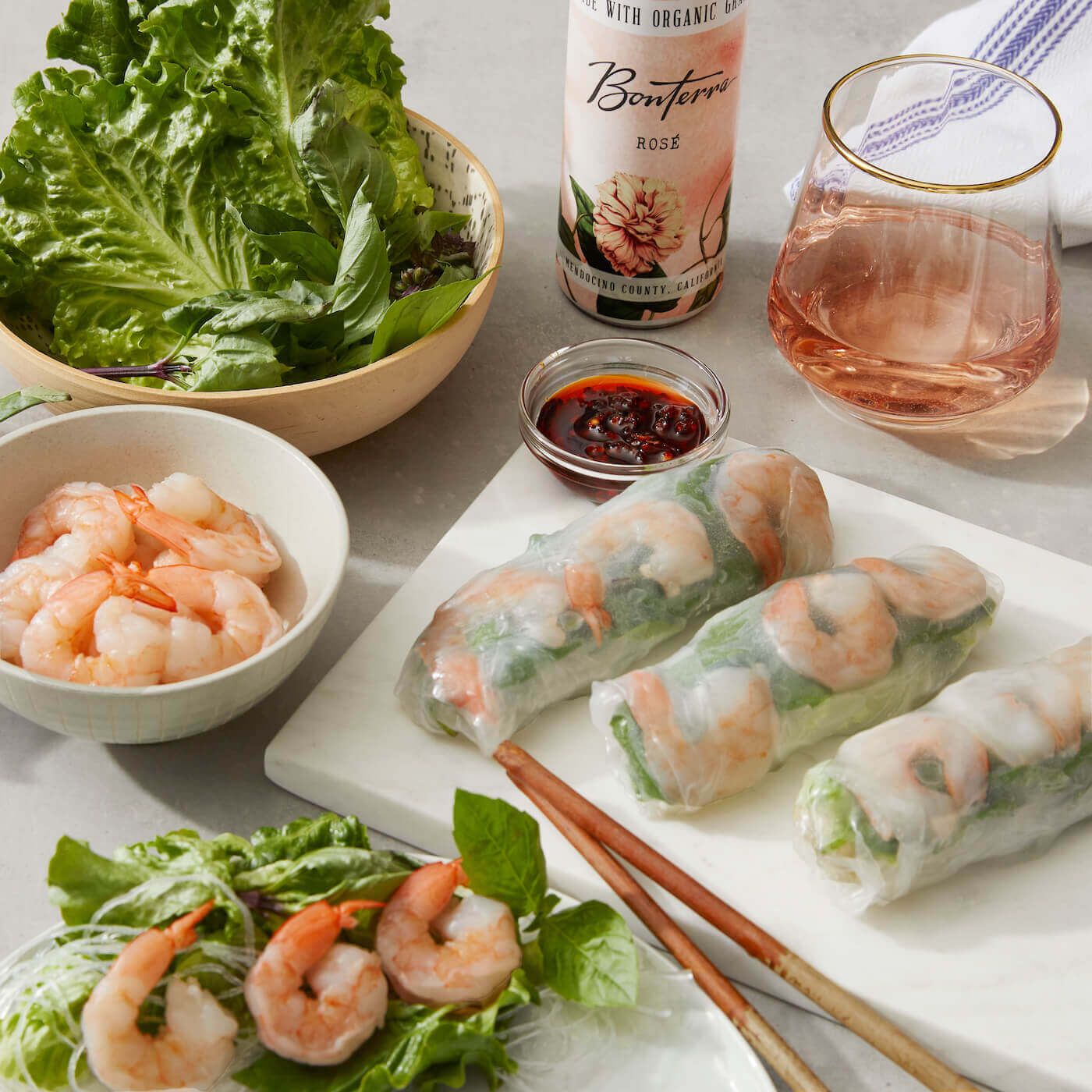 Vietnamese Fresh Rolls
Servings: Makes 8 rolls
Ingredients
12 shrimp (peeled and deveined) sliced lengthwise in half
Rice vermicelli
8 rice wrappers (8.5 inch)
1 bunch of Thai or regular basil
One head of lettuce
Fresh bean sprouts
Sauce:
Hoisin, sriracha or chili oil for dipping
Instructions
Prep shrimp and set aside in a small bowl.

Bring water to boil in a medium pot and add vermicelli. Cook for 3-4 minutes. Drain when finished and set aside in a small bowl.

Add warm water to a large bowl. Submerge one rice wrapper in water for 5 seconds—remove once it begins to soften.

Place softened rice wrapper on your work surface and begin layering fillings (shrimp, basil leaf, lettuce, vermicelli and sprouts) down the center of the wrapper, leaving 1.5 inches of space on each end.

Fold the two sides in and then tightly roll the wrapper, starting closest to you and pushing away.

Repeat for remaining wrappers. Cover until ready to serve.