Summer Selection Trio
>
>
>
Summer Selection Trio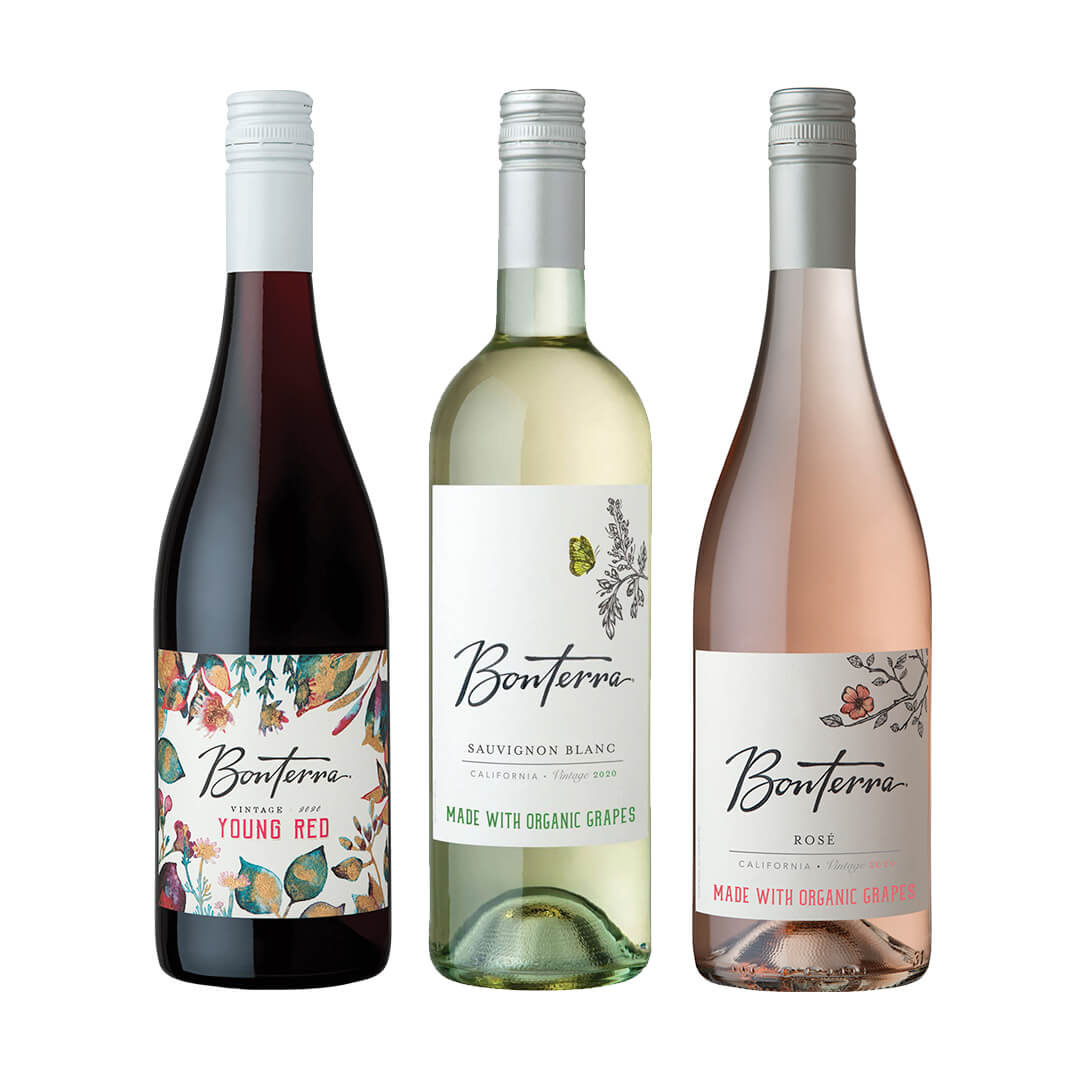 Summer Selection Trio
Can you believe it? Summer is finally here! What better way to celebrate that with a bouquet of Bonterra Red, White, and Rosé wine. Whether you're celebrating a break from work, hitting the road for your summer trip or making the backyard staycation of your dreams, you can't go wrong with this beautiful ombre of Bonterra 2020 Young Red, 2020 Sauvignon Blanc, and 2020 Rosé.
Young Red 2020: What do you get when you marry our Rose program with a distinguished touch of Malbec? Our 2020 Young Red. Barrel-fermented then aged in stainless steel, this fresh red is the perfect add to your picnic in the park this summer.
Sauvignon Blanc 2020: Our unmistakable Sauvignon Blanc opens with grapefruit, kumquat, mango and passionfruit. With its lively and inviting palette, you won't want to put this chilled summer classic down.
Rosé 2020: Our most recent release! This delicate grenache blend tastes of ruby red grapefruit, red cherry and watermelon (summertime classics made to make your mouth water), all delivered in a dry yet perfectly crisp sip.