Ah, Valentine's Day. This sweet celebration of love is also the year's first occasion for decadence and sweet treats. Bring on the candy hearts and chocolates!
If you are looking for something just as delicious to delight your sweetheart (or just to keep for yourself), try our recipe for chocolate and strawberry yogurt bark. This delicious cold treat is easy to make, keeps in the freezer and pairs deliciously with our Bonterra Rosé. 
Happy Valentine's Day!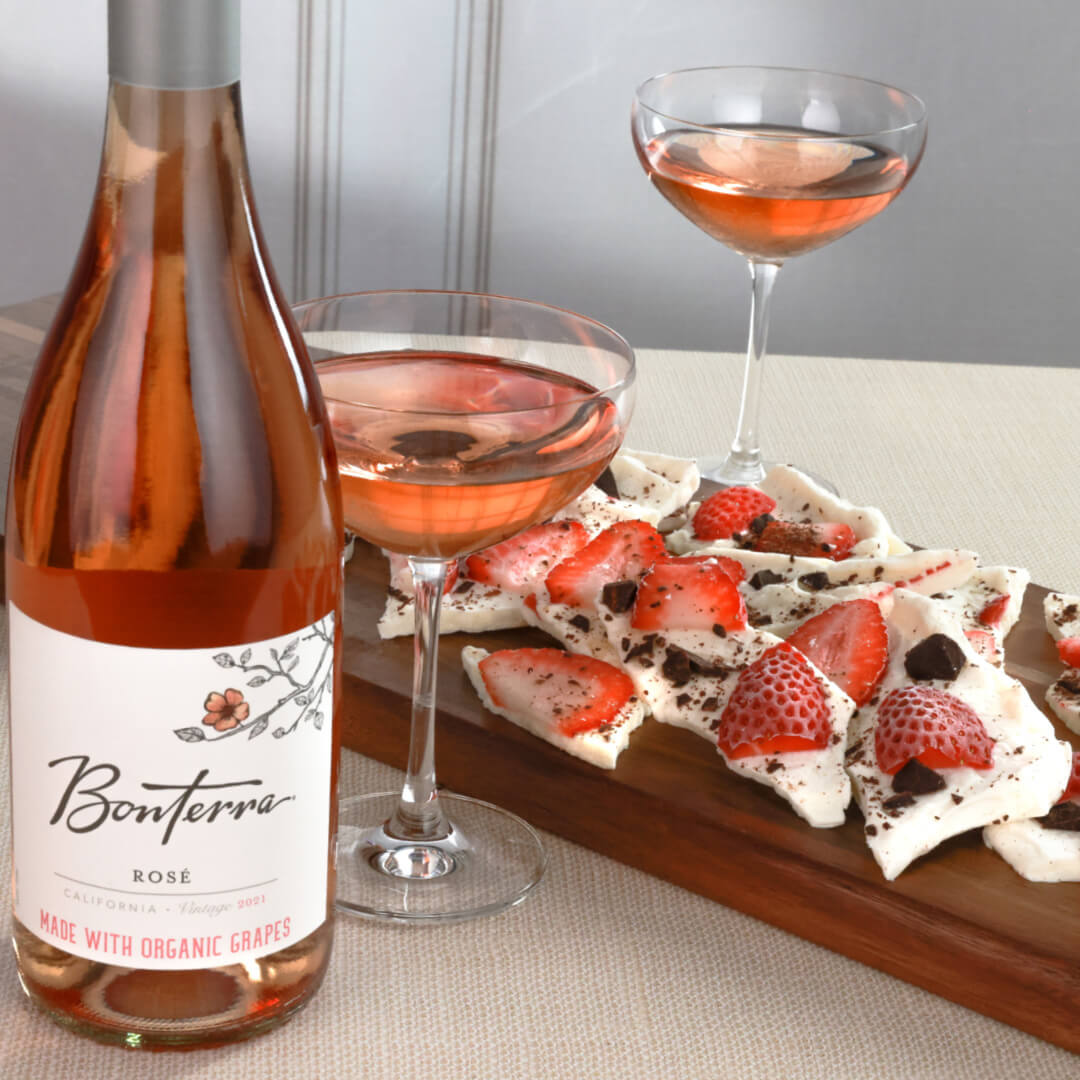 Chocolate and Strawberry Yogurt Bark
Ingredients
2 cups Plain Greek Yogurt
1 tbsp Maple Syrup
1/2 tsp Vanilla Extract
1/2 cup Strawberries (sliced)
3/4 oz Dark Chocolate (chopped)
Instructions
Directions:
1. Line a baking sheet with parchment paper.
2. Stir the yogurt, maple syrup, and vanilla extract together in a bowl. Pour the mixture onto the baking sheet and evenly spread it out.
3. Top with the sliced strawberries and dark chocolate. Set in the freezer overnight. Break apart and enjoy!
Recipe Notes:
Leftovers: Freeze in an airtight container for up to one month. Best served immediately from the freezer.
Serving Size: One serving is equal to approximately 1/4 cup.
Dairy-Free: Use coconut yogurt instead of Greek yogurt.
More Flavor: Add peanut butter to the yogurt.