Getting Real: Acting Now Matters
>
>
Getting Real: Acting Now Matters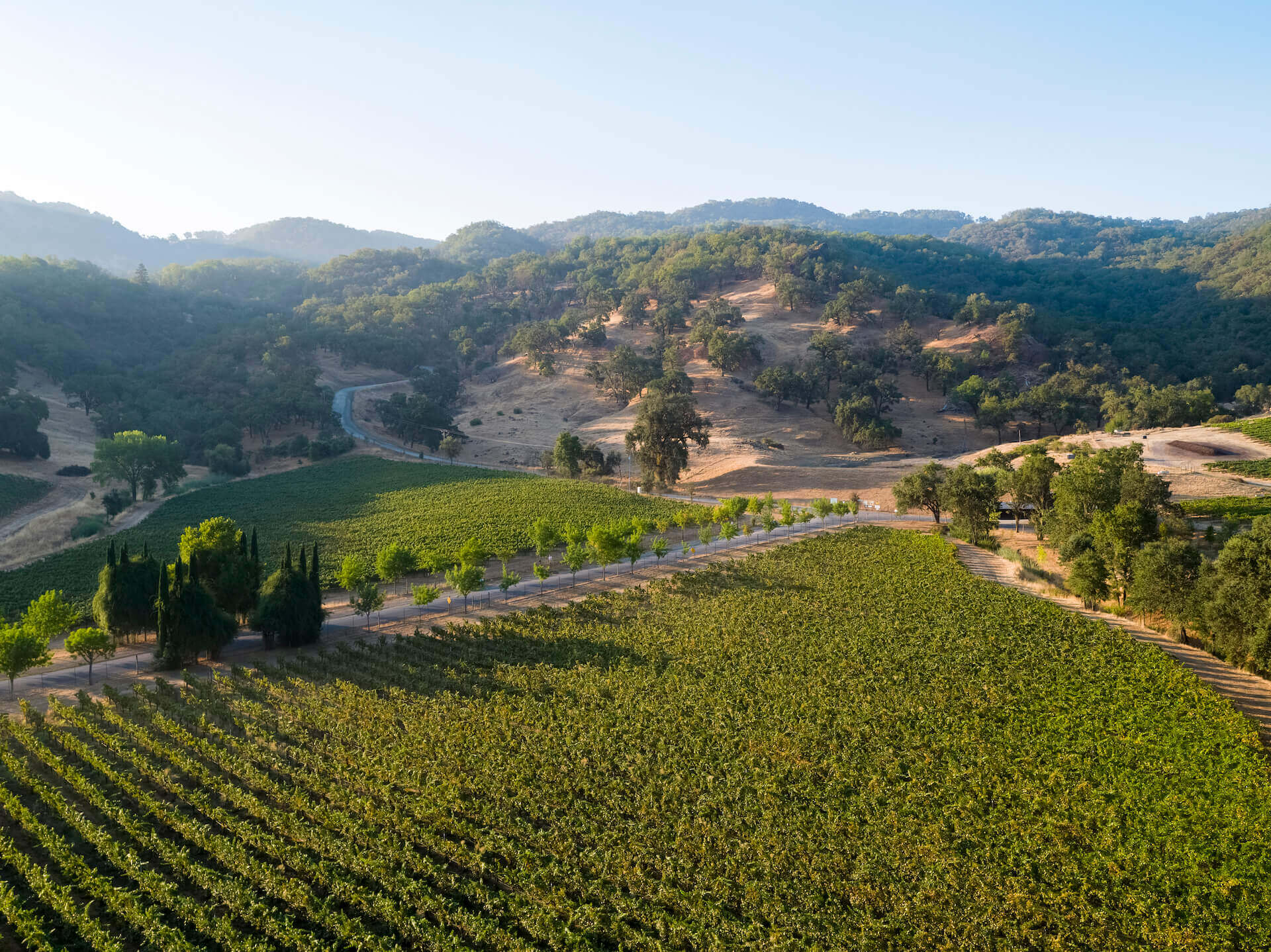 100% organically farmed since 1987, powered with 100% clean energy since 1999, and zero waste since 2014—we're now Climate Neutral, too.
When we first started farming organically in the '80s, our plan was to grow the most flavorful grapes while doing right by the earth. Over the years, we've seen firsthand the benefits of regenerative organic farming—greater biodiversity in our vineyards, improved water retention and drought resilience in our soils, and healthier vines that are naturally in balance.
When we analyzed our vineyards, a study showed our way of farming leads to soils that hold more organic carbon underground—where it's beneficial to the earth—than is stored with conventional farming.
And while we're proud of this work, we know it's not enough.
Today, our planet is in crisis and our goals are much more urgent: in all that we do, we must transform our business to ensure we leave a positive impact on the earth—taking responsibility for more emissions than we produce and giving back more than we take.
We must help address the world's carbon problem and be a leading light in reversing the trend. This call extends far beyond our brand to businesses everywhere, and to each of us and our own lives. Working together, we can hold each other accountable to help:
Collectively stall and work to reverse global warming
Increase funding and attention for innovative low-carbon technologies and projects
Demonstrate to national and global policymakers that we are ready to become part of the solution now