It's that time of year. Time for festive dishes, beverages, and decorations. 
This year, add a pop of color to your holiday table with a cheery take on the traditional white wine spritzer — that bubbly, bright, aromatic beverage you know and love. For this holiday-inspired version, we're adding a touch of tart, slightly sweet pomegranate juice to a classic spritzer made, of course, with Bonterra Sauvignon Blanc.
Cheers!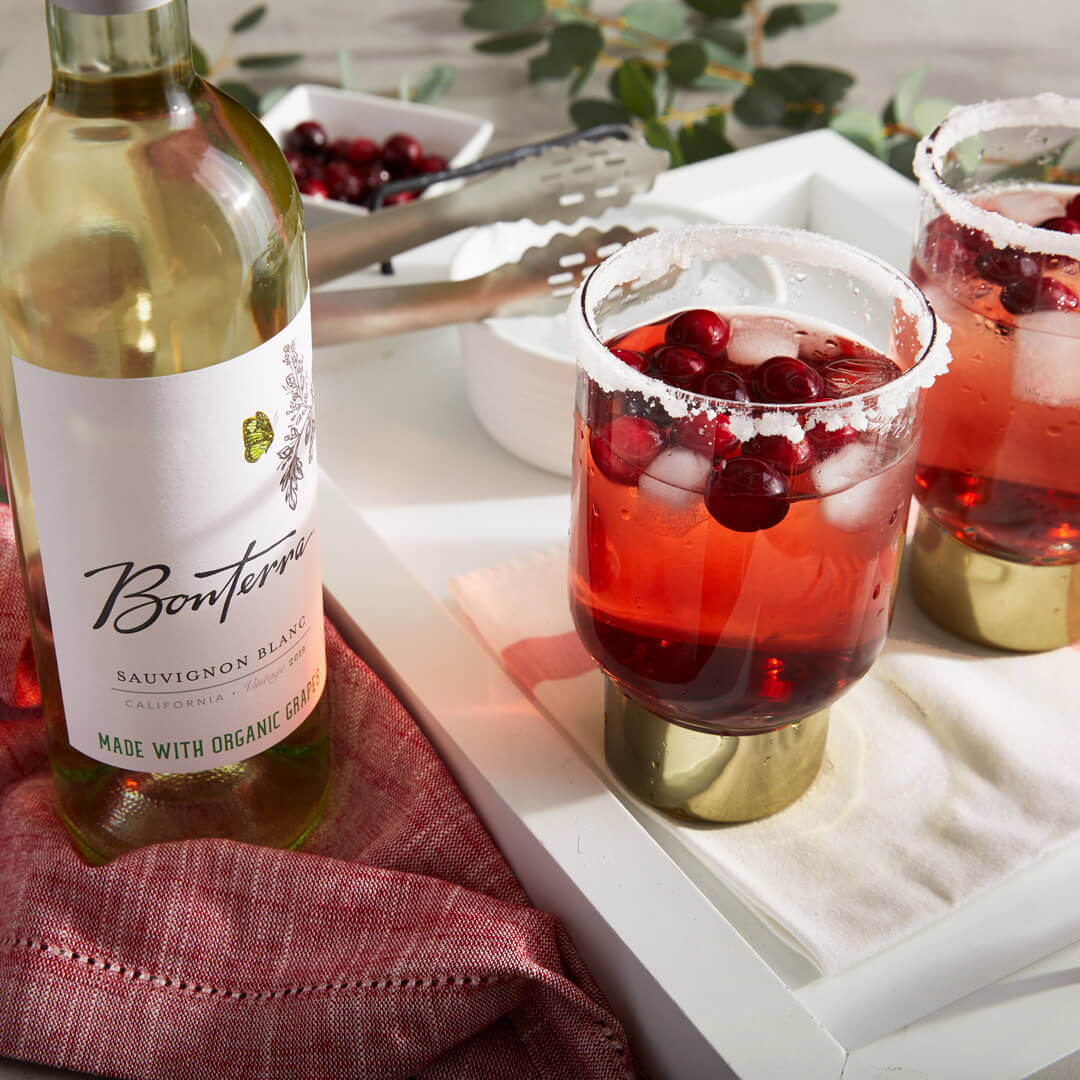 Festive Pom Spritzers
Instructions
Over ice, simply combine 4 oz of chilled Bonterra Sauvignon Blanc with 2oz sparkling water and a splash of pomegranate juice to taste.
Garnish with fresh cranberries for an even merrier touch and enjoy!