Welcome guests in from the cold with some warm German Glühwein made with our Bonterra Zinfandel. With notes of luscious violet, raspberry and spice, it is the perfect holiday drink to have on simmer all season long!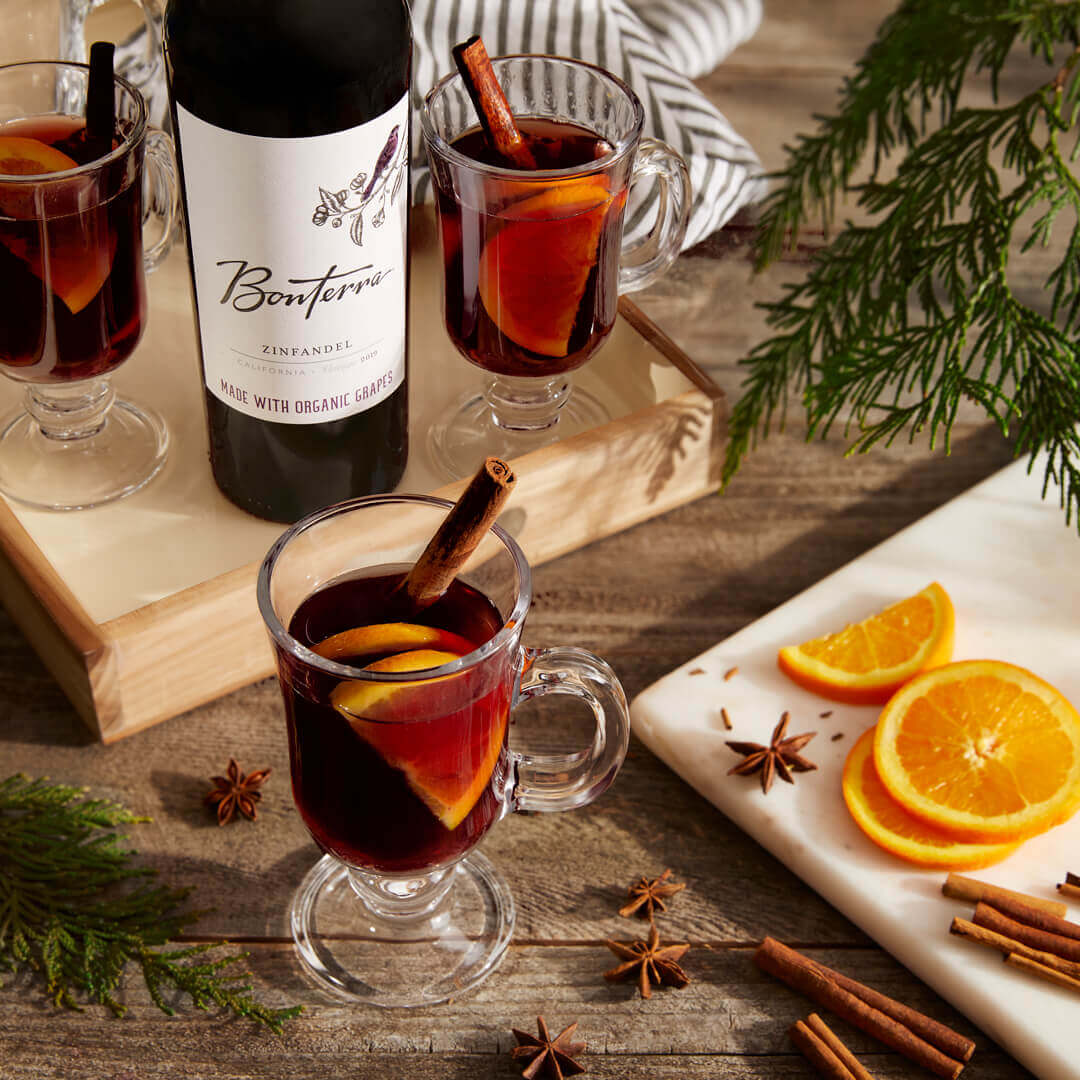 German Glühwein
Ingredients
1/2 medium orange
3/4 cup water
1/4 cup turbinado or granulated sugar
20 whole cloves
2 cinnamon sticks
2 whole star anise
1 bottle Bonterra Zinfandel
Rum or amaretto, for serving (optional)
Instructions
Remove the zest from the orange in wide strips, avoiding white pith; and set aside. 
Juice the orange and set juice aside.
Combine water and sugar in large, saucepan and boil until sugar is completely dissolved. Reduce heat and add cloves, cinnamon, star anise, orange zest, and orange juice. Simmer until a fragrant syrup forms, about 1 minute.
Reduce heat further, add your Bonterra Zinfandel and simmer for at least 20 minutes but up to a few hours. Keep an eye out so that it doesn't reach a full simmer.
Strain and serve in small mugs, adding a shot of rum or amaretto (optional) and garnishing with orange peel and star anise.
TOP