If your summer plans involve sipping poolside spritzers or enjoying a refreshing drink on the patio, we have a recipe for you. A refreshing twist on white sangria – Bonterra style! No added sugars, syrups or sweet liquors. Just natural, organically-grown ingredients to infuse your long weekends (and your favorite wines) with bright, refreshing flavors.
Start with a dry, white wine. We use our Sauvignon Blanc. This wine's crisp flavors of grapefruit and passionfruit are already a great match for warm-weather sipping.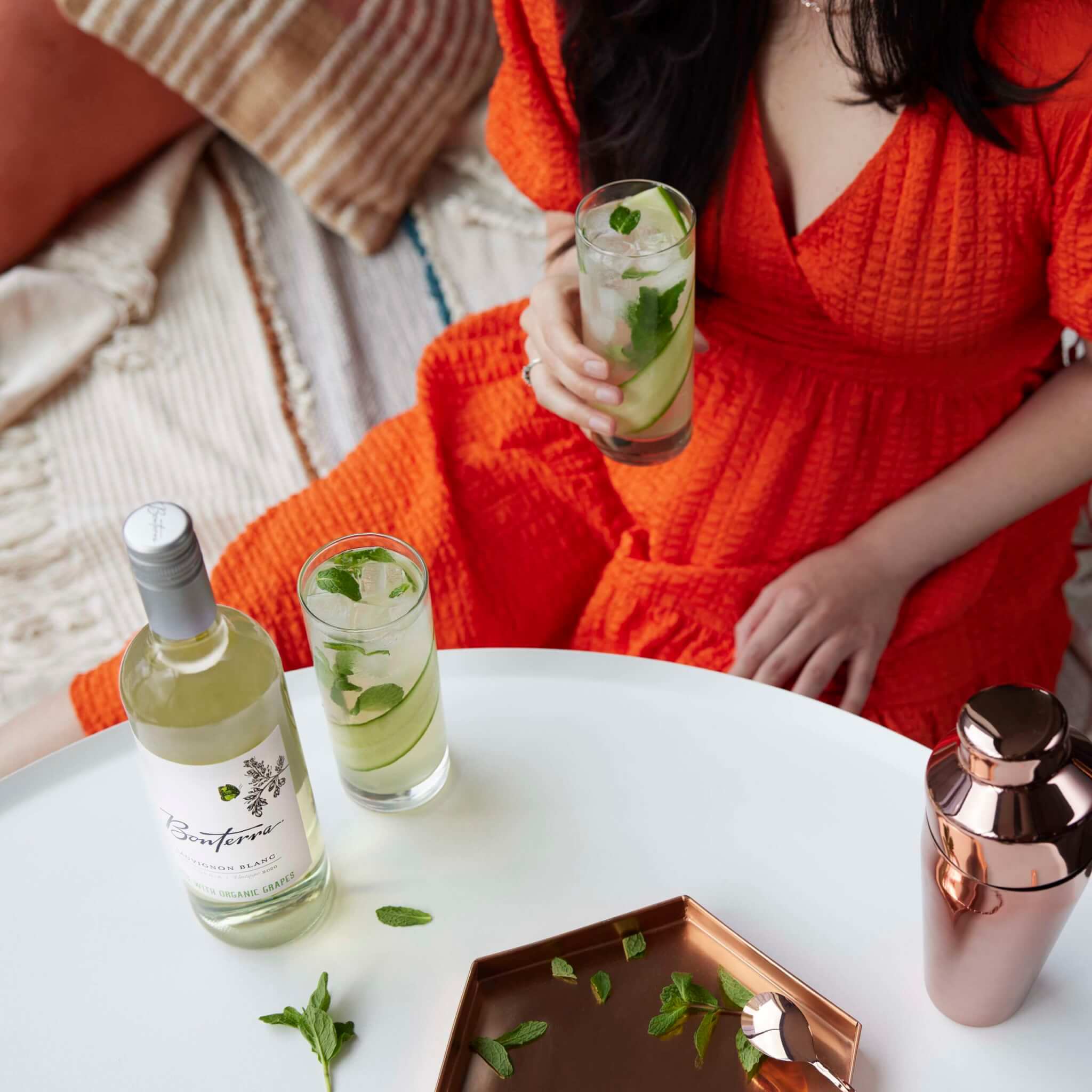 Naturally Infused Wine
Ingredients
1 bottle Bonterra Sauvignon Blanc
3 small organic cucumbers (or 1 ½ large ones)
5 fresh organic mint leaves, plus more for garnish
Sparkling water (plain, not flavored)
Instructions
Remove the ends of cucumbers and cut them length-wise into thin strips.
Pour the bottle of Sauvignon Blanc into a large glass container or jar.
Add about 2/3 of the cucumber slices and the mint leaves to the jar – this can be adjusted based on how powerful you are hoping to make the flavors.
Allow to infuse in the refrigerator overnight or for at least two hours. Again, a longer period of waiting will allow for stronger flavors.
Remove cucumbers and mint with a slotted spoon or strainer.
Add remaining cucumber slices to glasses intended for serving. Add ice and pour infused Sauvignon Blanc into glasses, filling about 2/3 of the glass.
Fill remainder of glass with sparkling water, garnish with mint and serve.
TOP