Creating A Wonderful Dish With Environmental Epicurist Oliver English:
Excited to partner with our friends at Bonterra, a local certified California Regenerative Organic vineyard producing some delicious wines. To pair with their chardonnay, I made a Pistachio & Garden Kale Pesto with Paccheri Pasta. Lots of citrus and nuttiness from the pistachios.  From plants to vino, we can source ingredients in a way that helps to steward our planet.  It is a beautiful example of how regeneration can and should be delicious. Not to mention fun!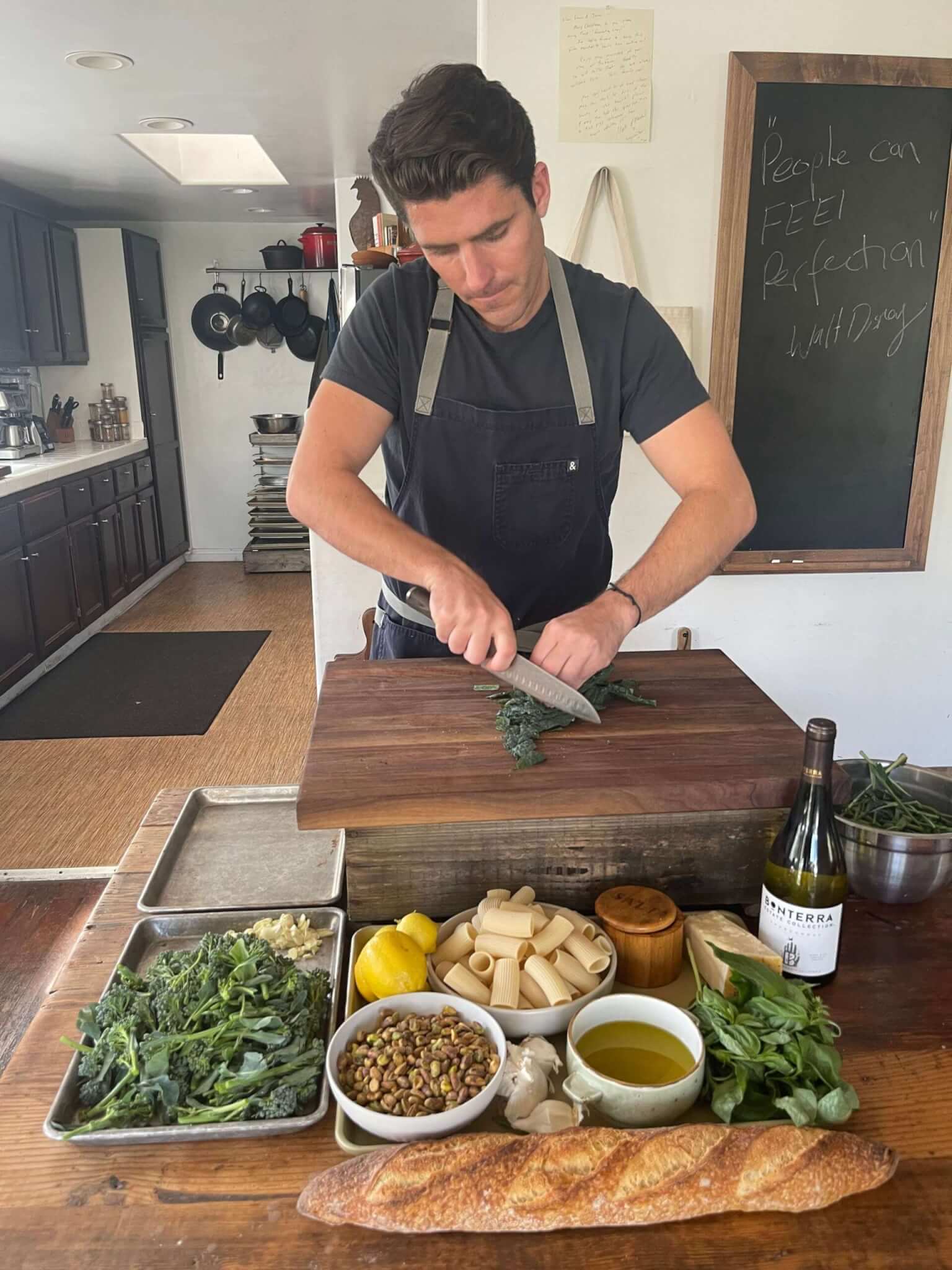 Pistachio & Garden Kale Pesto with Paccheri Pasta
Ingredients
Kale - 1 Bunch
Lemon - 2
Garlic - 3 cloves
Broccolini - 3 bunches
Basil - 2 bunches
Unsalted and unroasted Pistachios - 1.5 cups
Paccheri Pasta - 1 bag fresh or dry
Sea Salt - to taste
Fresh Ground Pepper
Instructions
Pistachio Pesto – In a blender, combine the garlic, kale, lemon, basil, unsalted and unroasted pistachios, Olive Oil, salt, and pepper, and set aside.
Remove the stems from the broccolini and blanch. To Blanch, place the broccoli in a pot of boiling water for 3 – 4 minutes then transfer immediately to a bowl of ice water for 2 minutes. Place aside. 
Bring Pasta to a boil and cook until al dente (I used Paccheri but feel free to use whatever you like or have in the cupboard! And you can substitute Gluten free as well) 
Place the pesto in a large saucepan on low heat, and combine blanched broccolini and cooked pasta. Add a bit of pasta water, salt, and pepper to taste!
Include some fresh parmesan if you would like! I would recommend it, but the dish can be fully vegan (and delicious) without it!