"Bold, sweet, tangy, it's all there!" -Environmental Epicurist: Oliver English
Oliver recommends pairing this recipe with our delicious Estate Cabernet Sauvignon!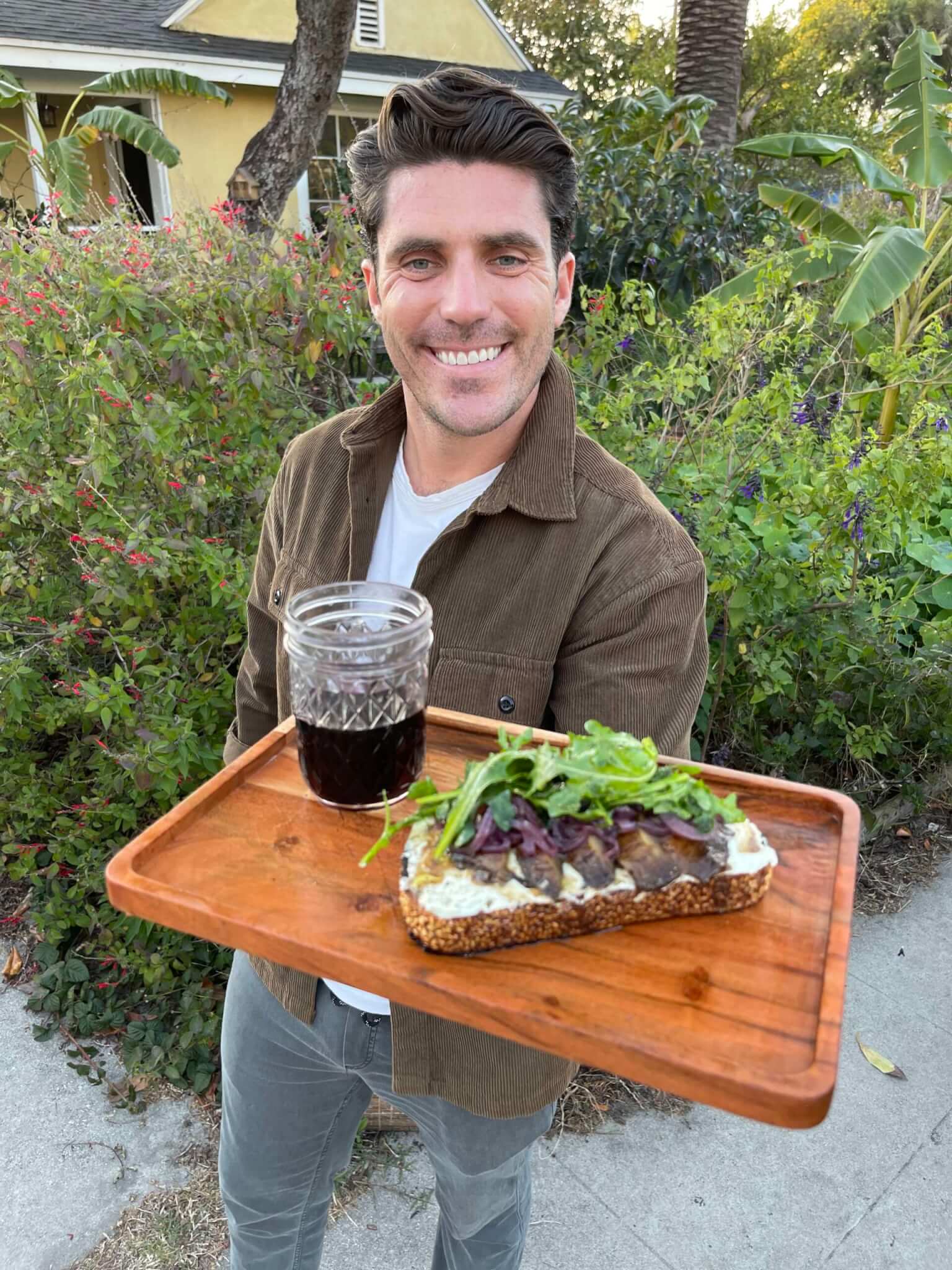 Portabello Tartine with Whipped Goat + Gorgonzola Cheese
Servings: 4-6
Ingredients
Bonterra Cabernet - 1/2 cup
Portabello Mushroom Caps (2-6) 1 Cap per slice of bread
Loaf of Bread - Sourdough or wheat preferred, can be GF
Shallots - 2
Spicy Mustard - 2 TBS
Balsamic Vinegar - 1 CUP
Olive Oil - 2 CUPS
Sea Salt - ¾ TBS
Arugula
Red onion (2-3)
Goat Cheese - 1 medium piece (log)
Instructions
Mushroom marinade – In a large bowl, mix the mustard, agave, shallots, balsamic vinegar, Olive Oil salt, and pepper. Remove the stems from the portobello caps, toss in the marinade and set aside for one hour. Ideally use a sheet tray or casserole dish or something with an edge to hold in the marinade.
Thinly slice the red onions (using a knife or ideally a mandolin). Place in a pan at very low heat with olive oil and a splash of Bonterra Cab! Let simmer for 1 hour, or until the onions begin to caramelize.
In a blender, add the piece of goat cheese and gorgonzola. Ad splash of Olive Oil and whip. Set aside. In a cast iron or skillet, place sliced bread (¾ of an inch) in with Olive Oil. Pan sear on both sides until golden brown.
In a mixing bowl, ad 1 TBS of Olive Oil and 1 TBS of Balsamic Vinegar, salt, and pepper to taste.
Assemble – Spread the goat and gorgonzola whip, top with mushrooms, caramelized onions and arugula!