Oliver English's Roasted red pepper and white bean hummus, spring market carrots, dates, crostini, gouda & parmesan
"Spring is here! To pair with this delicious Biodynamic California Cab The McNab from Bonterra Organic Estates, I made a big spring snack board – a combination of crudités, mezze & cheese with roasted red pepper and white bean hummus, spring market carrots, dates, crostini, gouda & parmesan." ~Oliver English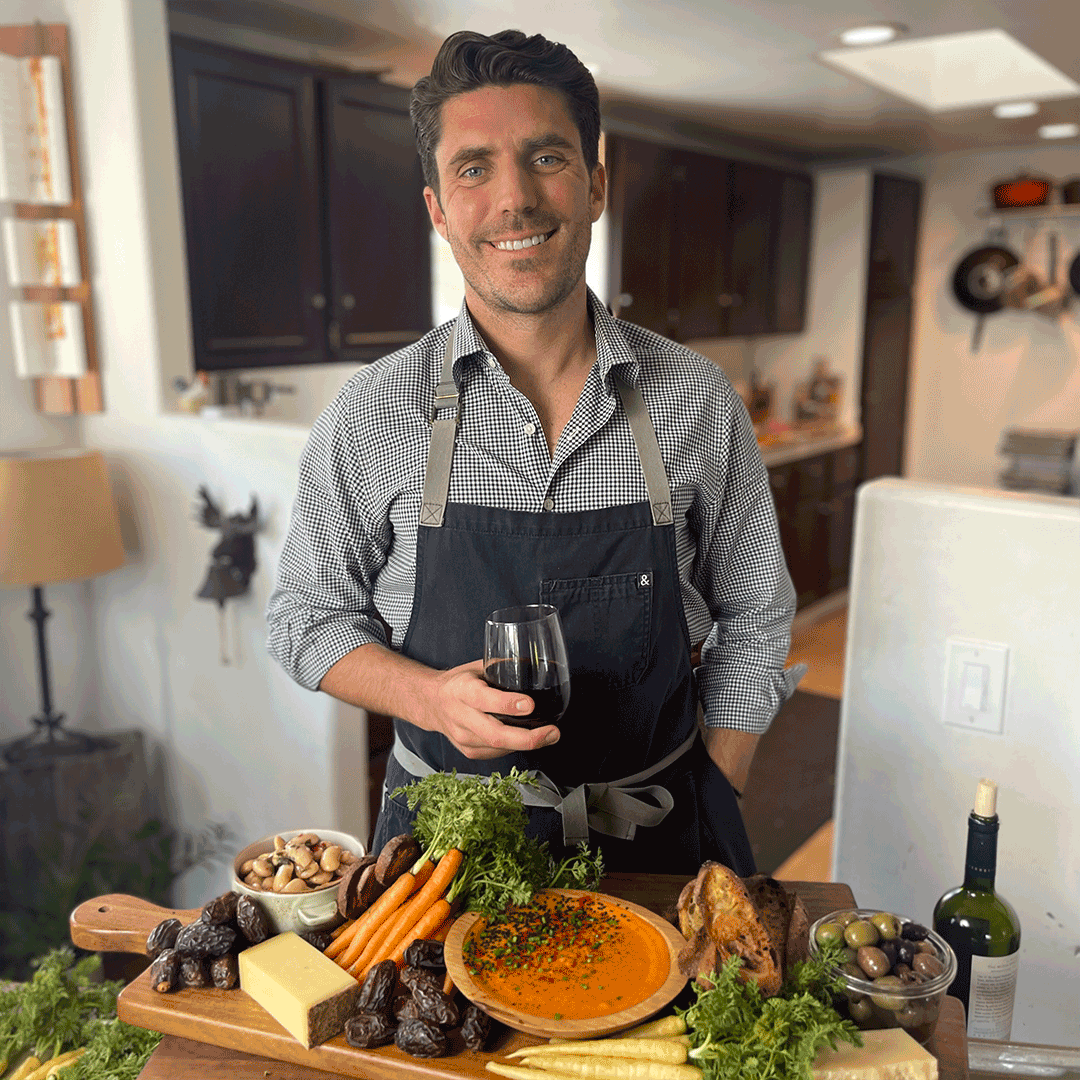 Spring Snacks Board | Crudités, Mezze & Cheeseboard
Servings: 2-4
Ingredients
Red/Orange Peppers - 2
White (Cannellini Beans) - 1 can
Chickpeas - 1 can
Lemon - 1
Sourdough Baguette
Paprika
Chili flakes
Sesame Seeds
Olive Oil
Dates
Market Carrots
(Use the above as a guide but please feel free to add other veggies, crackers, etc.) Have some fun with it!
Instructions
Roasted red pepper and white bean hummus – Slice two large red peppers, and roast for 20 minutes at 400 degrees. Add to blender with one can (or two cups) of white beans and one can of chickpeas. Add the juice from one lemon, ½ cup olive oil, and salt and pepper to taste.
Slice the baguette at an angle and add olive oil, salt, and pepper. Roast at 400 degrees for 15 minutes. 
Assemble your board! On a large or medium cutting board or cheese board, assemble your roasted red pepper hummus, carrots (and/or other veg) dates, crostini, cheese of choice and whatever else you have got! 
Enjoy! 
TOP