Bake up some comfort food at its best with this easy-to-make Stuffed Shell Ricotta recipe!  Add spinach or kale for even more flavor and toast the chef (aka you) with some buttery Bonterra Chardonnay!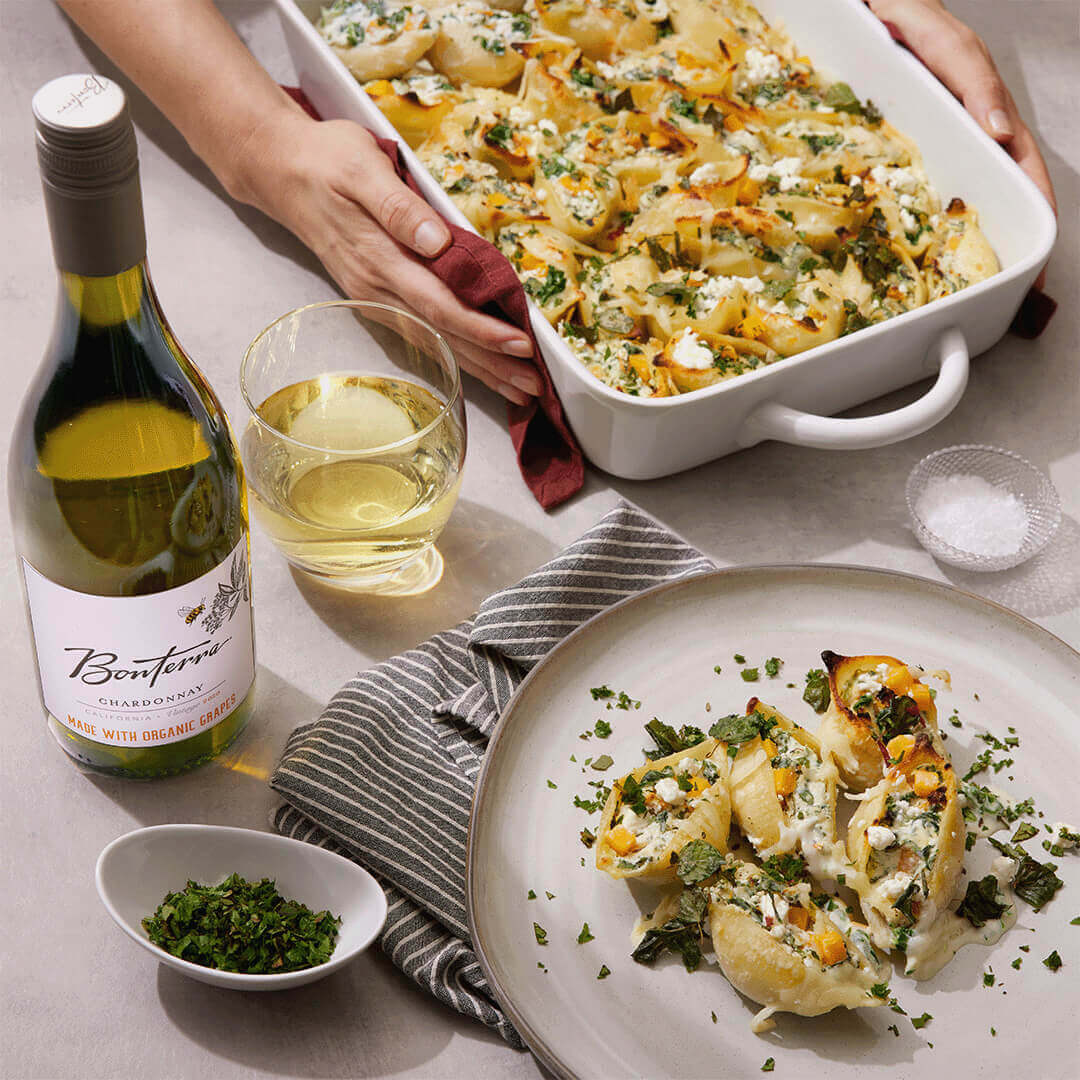 Stuffed Shell Ricotta
Ingredients
Jumbo Pasta Shells
Onions
Garlic
Spinach or Kale
Egg
Cheese Blend: Ricotta, Parmesan and Mozzarella
Tomato Sauce
Salt & Pepper to taste
Fresh Basil (for garnish)
Instructions
Pasta and Veggies Instructions:
Boil pasta shells until al dente, according to package directions.
Heat oil in a large skillet. 
Add onion and cook until tender about 3-4 minutes. 
Next add in garlic and cook for additional minute. 
Add spinach (or kale) and cook until wilted, about 2 minutes.
Filling Instructions: 
Transfer onion, garlic, spinach (or kale) mixture to large bowl and add in ricotta, mozzarella, Parmesan, egg, salt and pepper. 
Stir to combine.
To Assemble: 
Spread 1/2 of the tomato sauce in the bottom of a 8×8 or 9×9 baking dish. 
Stuff shells with the spinach/kale cheese mixture and place in baking dish. 
Top with the remaining sauce.
To Bake: 
Place in 375 degree oven for 20-30 minutes or until warmed through.
To Serve:  
Sprinkle with fresh basil and extra parmesan cheese.