Entertaining season is here and the calendar is filling up with dinners, holiday parties and year-end celebrations. If you are here seeking inspiration for holiday appetizers, you've come to the right place. Our recipe for thyme roasted grapes and brie combines the crowd-pleasing decadence of melted brie with the warm sweetness of roasted red grapes. Best of all, it's quick, easy and keeps for several days, so you can focus on rest of the holiday to-do list.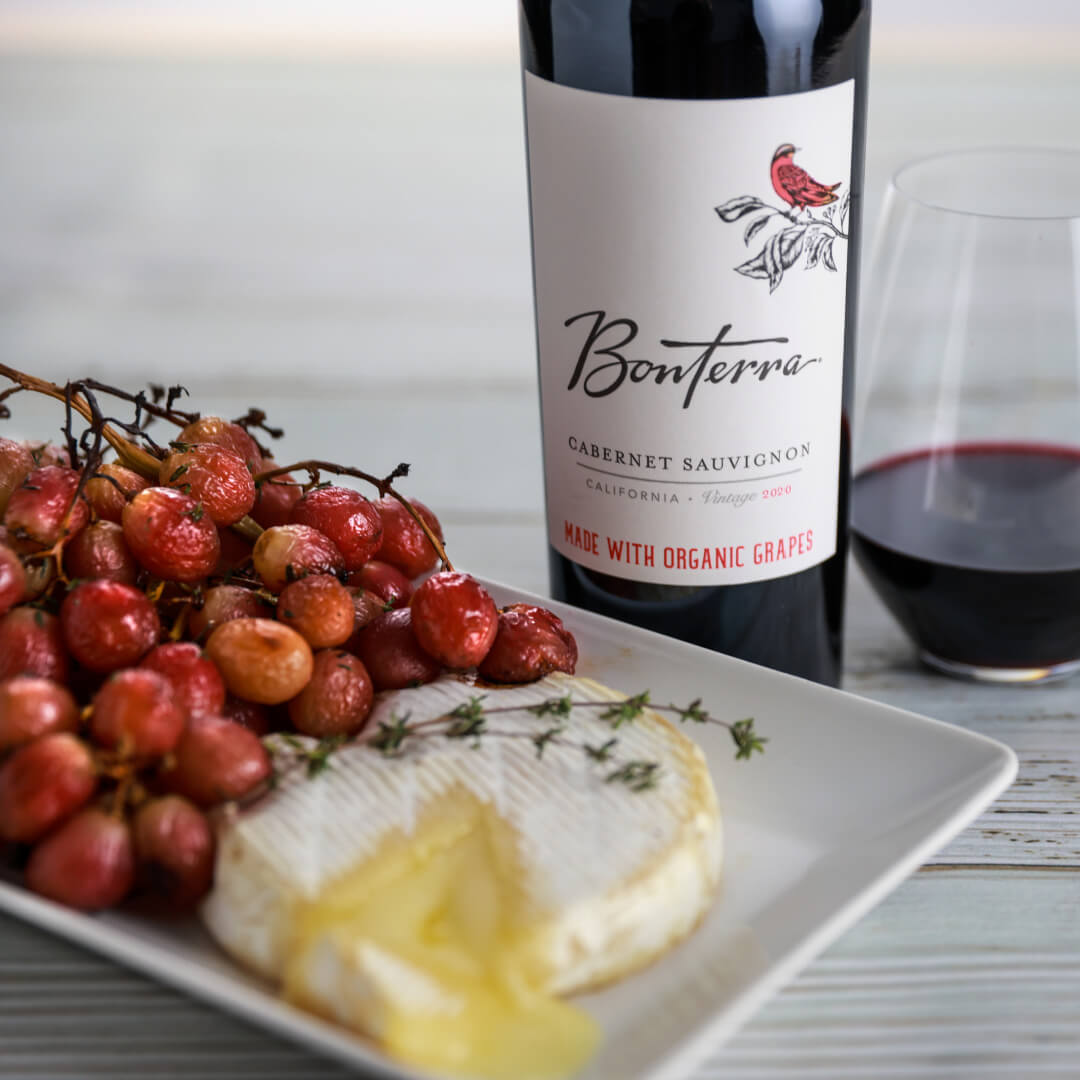 Thyme Roasted Grapes and Brie
Servings: 6
Ingredients
1 1/2 cups seedless red grapes
1 tablespoon Extra Virgin Olive Oil
1 tablespoon fresh thyme
10 ounce Brie cheese, whole round (preferably triple-cream Brie cheese)
Instructions
Preheat the oven to 450ºF.
Place the grapes on one half of the baking sheet on parchment paper. Gently toss in oil and thyme. Roast for 15-20 minutes, then remove from oven and stir the grapes.
Place brie on other side of parchment paper and return to oven. Bake for 5 to 10 more minutes or until grapes are soft and slightly charred, and brie is soft.
Transfer the brie to a tray and top with roasted grapes. Serve with your favorite crackers or crusty bread. Pair with Bonterra Cabernet Sauvignon, or your favorite red wine. Enjoy!
Leftovers: Refrigerate in an airtight container for up to four days. Warm-up in the oven before serving.