What better way to get into the spirit of Earth Day than to make something totally new with a piece of junk you've had lying around! Here are our 10 favorite DIY upcycling projects on the web.
T-shirt scarf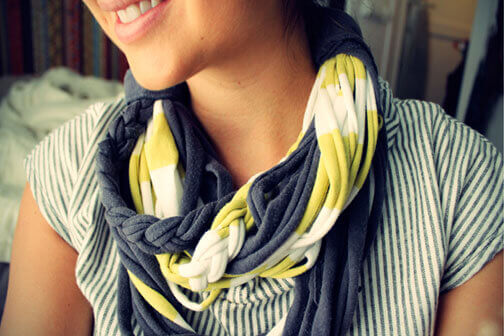 This nifty little scarf comes together with strips of old t-shirts… would make a great gift (hint hint).
---
Plant Name Tags Out of Corks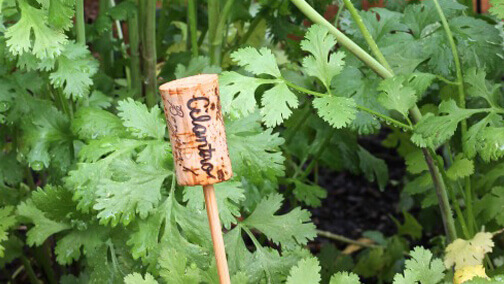 You know the drill … the little plastic plant tags that come with your seedlings can end up looking like litter. Here's an easy way to add a bit of whimsy to your garden. Plus, it's incentive for drinking more wine ;-).
---
Nightstand into Child's Kitchen Set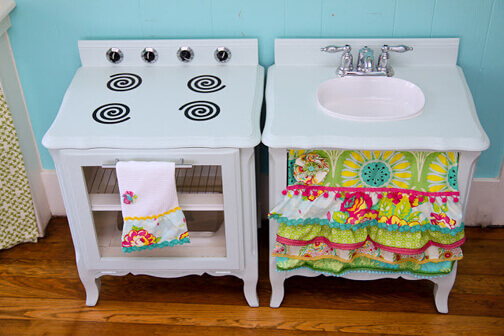 This one is a bit of a project, but if you're handy and you're hankering for a kitchen set for your kiddo, check this out.
---
Ladder into Bookshelf
Brilliant. Brings the whole "rustic industrial" feel into small spaces in a super useful way.
---
Old Corks into Stamps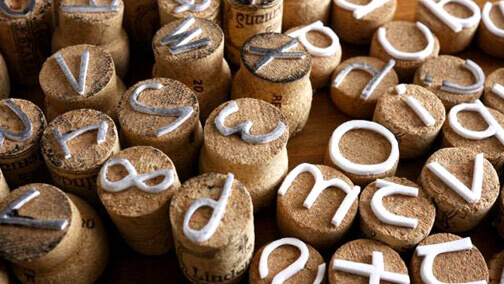 Yet another ingenious way to use old corks … and even more incentive–you get the drift.
---
An Old Window Frame into a Chalkboard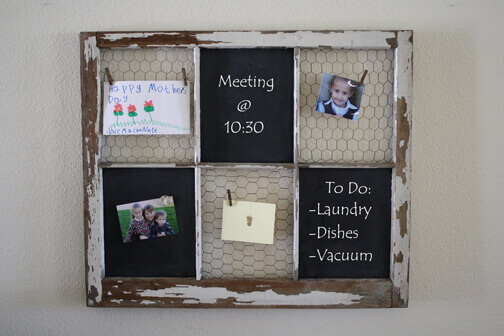 How about this? Who knew that the old banged up window frame in your back yard could actually get you organized!
---
Old Denim into Coasters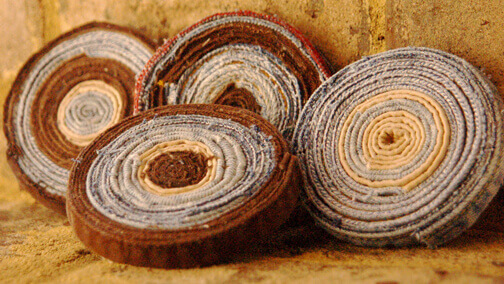 Another great gift idea … coasters made out of old jeans.
---
Party Animal Candles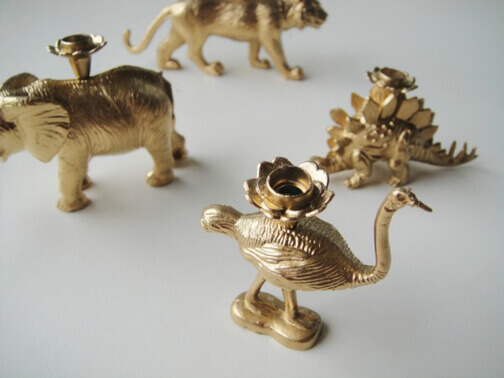 What kid (or, lets face it, kid at heart) wouldn't love a gilded toy animal on their cake?
---
Old Rake as a Wine Glass Holder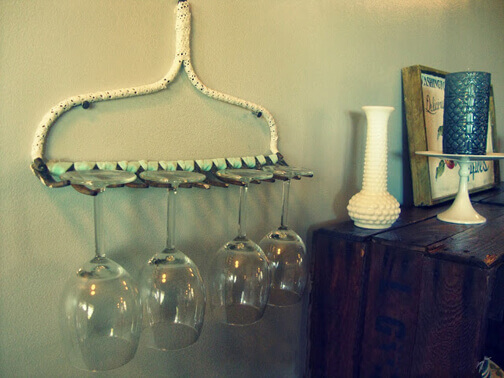 I love the idea of bringing the garden inside for this creative wine glass rack.
---
Dresser Drawers as shelves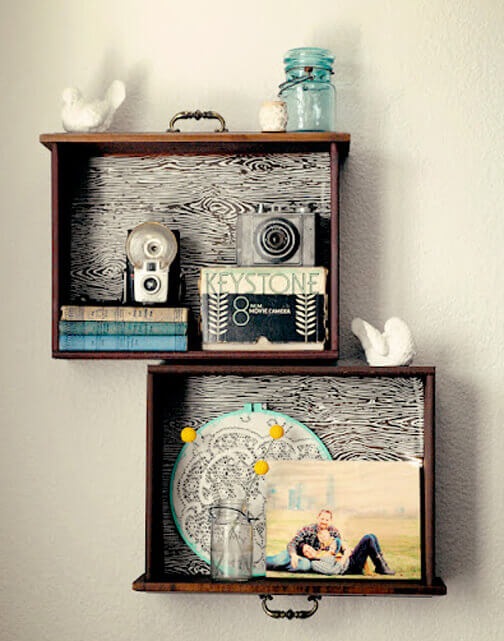 Shades of Grey on Remodelaholic
So simple, yet such a great use of space. These remind me of "window boxes," only cooler.
---